Memphis Grizzlies forward Dillon Brooks has said an enormous amount of rubbish in the first three games of the playoff series against the Los Angeles Lakers. In Game 3, he was ejected after hitting LeBron James in the groin area.
Brooks explained Sunday after the dust settled that the jab to James' groin was an accident. He added that the perception that he was a «villain» played a factor in the referees' decision to remove him from the game.
CLICK HERE FOR MORE SPORTS COVERAGE ON FOXNEWS.COM
«The media makes me a villain, the fans make me a villain, and that creates a whole different personality in me,» Brooks said via ESPN. «So now you think I intended to hit LeBron James in the nuts. I'm playing basketball. I'm a basketball player. So if I did intend, and that's whatever is in flagrant category 2, if You think I did that, that means you think I'm that kind of person.»
Brooks will reportedly not be subject to further disciplinary action.
GRIZZLIES' DILLON BROOKS SENT OFF AFTER LOW HIT ON LEBRON JAMES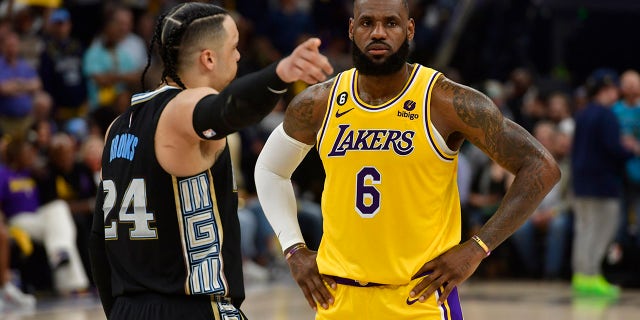 «I knew it wasn't going to be,» he said. «They can't dictate this series like that. [Referee Mark Davis] he probably had to call that because of what happened [in Game 3] with James Harden, and that's just unfair. They sanction me and I can't help my team to try to come back in the second half».
James Harden was ejected in Game 3 of the Philadelphia 76ers series against the Brooklyn Nets for his own groin punch on Royce O'Neale.
The trash talk with James began when he called the Lakers star «old man» after Memphis' Game 2 win.
Brooks had seven points and two rebounds in 19 minutes against the Lakers.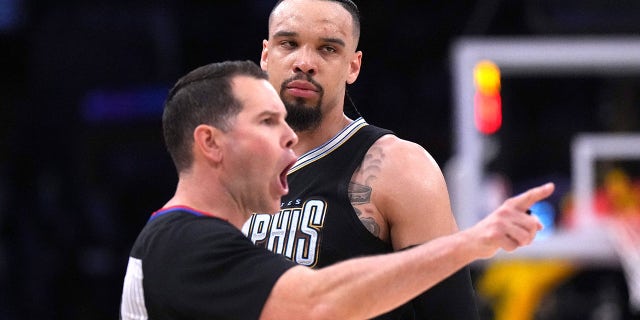 CLICK HERE TO GET THE FOX NEWS APP
Game 4 is scheduled for Monday at 10 pm ET.