The Minnesota Timberwolves on Sunday night avoided elimination and defeated the Denver Nuggets in Game 4 of their playoff series despite giving up 12 straight points late in regulation.
Denver used the 12-0 run behind Nikola Jokic and Michael Porter Jr. to force overtime after Anthony Edwards hit a deep 3-pointer to potentially seal the game. But Minnesota settled the game in overtime behind the third-year guard and two key shots from Nickeil Alexander-Walker.
CLICK HERE FOR MORE SPORTS COVERAGE ON FOXNEWS.COM
With less than 15 seconds left in overtime, Edwards had the ball in his hands with the Timberwolves leading by one point. He crossed Aaron Gordon and got enough space to drain a 3-pointer and put Minnesota up four points. It would be exactly what they needed. Minnesota won the game 114-108.
The Timberwolves came close to being swept from the playoffs for the first time since 2002 when the team lost in three games to the Dallas Mavericks. The first round of the series was best-of-5 instead of best-of-7.
JAYSON TATUM, JAYLEN BROWN DROP 31 POINTS EACH, CELTICS PUSH HAWKS TO THE EDGE
Edwards finished with a team-high 34 points on 12-of-27 shooting from the floor. He had six rebounds, five assists, two steals and two blocks. He now has the most points in the first four games of a postseason in franchise history, according to ESPN Stats & Info.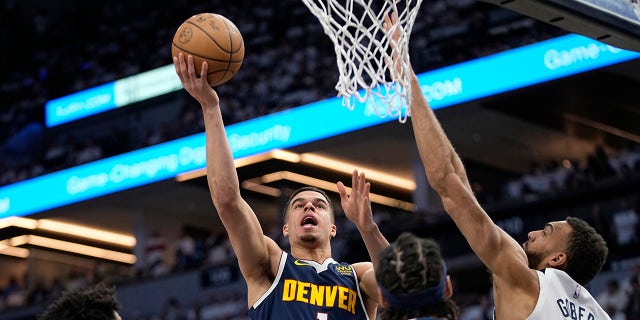 Mike Conley Jr. had 19 points and Karl-Anthony Towns added 17 points and 11 rebounds.
Jokic had a chance to cut the deficit to one point with about 7 seconds left, but missed. He finished with a game-high 43 points with 11 rebounds and six assists.
Jamal Murray added 19 points, seven rebounds and five assists. Porter had 15 points and five rebounds.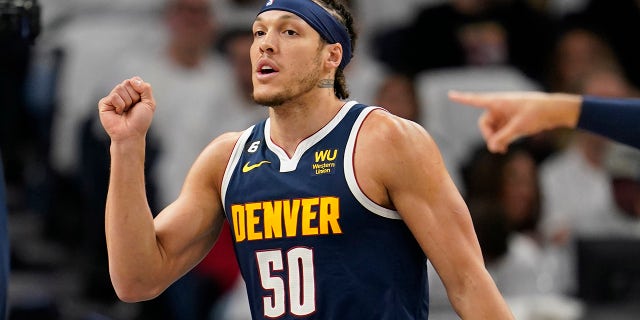 CLICK HERE TO GET THE FOX NEWS APP
Game 5 is scheduled for Denver on Tuesday night. Kickoff is scheduled for 9 pm ET.