Rachel Balkovec, the first female manager in minor league baseball history, was ejected Friday night.
Balkovec manages the Tampa Tarpons, the Single-A affiliate of the New York Yankees.
The referee who gave him the can was also a woman.
CLICK HERE FOR MORE SPORTS COVERAGE ON FOXNEWS.COM
Balkovec was discussing a decision at first base as the Tarpons trailed 1-0, saying the Daytona Turtles first baseman had come out of the pocket into a double play. But Isabella Robb wasn't willing to accept it, so she kicked Balkovec out of the game.
Daytona scored two more runs in the top of the ninth, but Tampa rallied with four runs in the bottom half to win the game in walk-off form.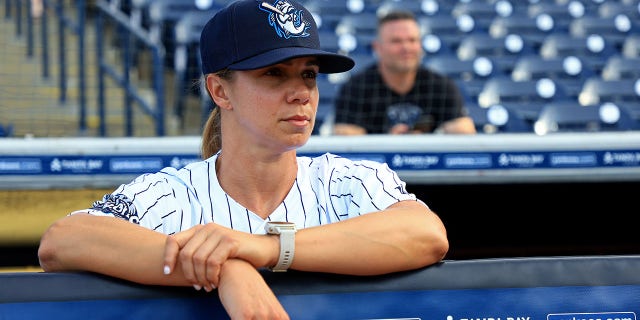 BOBBY BONILLA DAY: WHY THE METS PAY HIM MORE THAN $1 MILLION EVERY JULY EVEN THOUGH HE PLAYED FOR THEM IN 1999
Balkovec is in his second season as manager of the Tarpons. She previously worked with the St. Louis Cardinals and Houston Astros in strength and conditioning before joining the Yankees in 2019 as a minor league hitting coach.
Balkovec, a former softball catcher at Creighton and New Mexico, has a master's degree in kinesiology from LSU and another in human movement sciences from Vrije University in the Netherlands.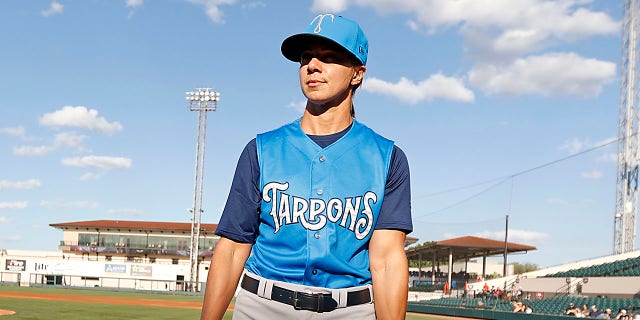 CLICK HERE TO GET THE FOX NEWS APP
Tampa owns a 34-38 overall record this season, going 31-35 in the first half of the Florida State League season.
Associated Press contributed to this report.