Organizers of a women's race in Spain have been accused of sexism after the winner of Sunday's event was awarded a food processor, prompting an apology.
organizers of the Women's Race Madrid 2023 issued an apology Monday after being called out online by Spain's Secretary of State for Equality, Ángela Rodríguez Pam, for awarding the race winner a food processor.
«If you win: housewife and if not at least lose weight,» Rodríguez Pam tweeted, referring to the fact that other competitors are given free 0% fat products.
TRANSGENDER RUNNER WHO BEATS 14,000 WOMEN IN LONDON MARATHON OFFERS TO RETURN MEDAL
«We apologize but we consider it a non-sexist product and ideal for any athlete who wants to improve their nutritional habits,» the organizers said in a statement, noting that the gift had been given to the winner by the race sponsor.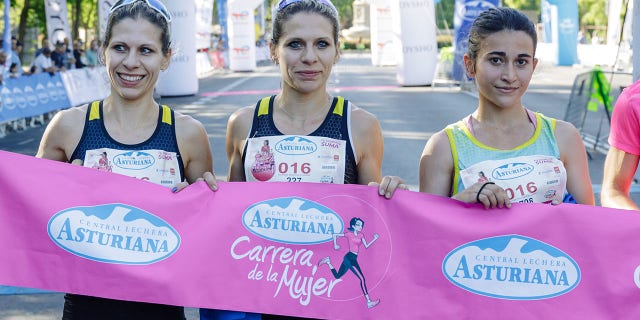 «We are sorry if any women were offended.»
CLICK HERE FOR MORE SPORTS COVERAGE ON FOXNEWS.COM
Ivana Zagorac crossed the finish line first with a time of 24 minutes, 7 seconds. On social media, she appeared to champion the race and the cause she was supposed to call attention to.
"Thanks to the organizers, sponsors and all the women who have participated in the race! We forgot about the importance of the #CarreraMujer and it is that yesterday we came together to give visibility to cancer prevention and research and fight against gender violence! » she said in a tweet.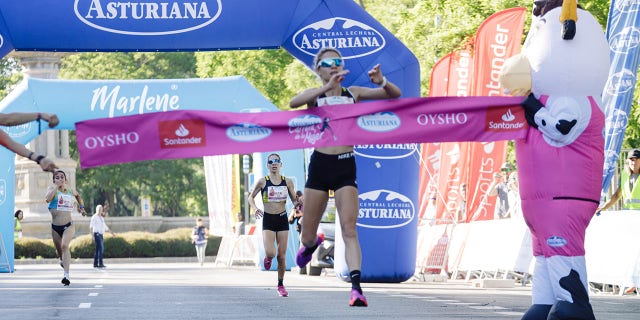 CLICK HERE TO GET THE FOX NEWS APP
According to the organizers, more than 32,000 women participated in the race. Of that number, more than 50% of the runners were also mothers.
Associated Press contributed to this report.