A mass shooting at a Texas shopping mall over the weekend nearly decimated two families, leaving three children dead and another orphaned, loved ones and officials said Monday.
Eight people were fatally shot and half a dozen others wounded when a 33-year-old gunman, who was later killed by police, opened fire at the Allen Premium Outlets, about 25 miles north of Dallas, authorities said.
The victims include a boy and his parents, two elementary school-age sisters, a security guard who works to achieve his goals, and an engineer with a master's degree.
Kyu Song Cho, 37, and Cindy Cho, 35, were shot and killed, the Texas Department of Public Safety said in a statement. Her 3-year-old son, James, was also killed, according to a GoFundMe campaign set up to help the family and The Dallas Morning Newswhich cited the Houston office of the South Korean consulate.
The only surviving member of the family is the couple's eldest son, William, who just turned 6, according to the fundraising page.
Young-Hwan Kim, the Houston consul for South Korea, told NBC News that the family were not Korean but American citizens. Although he refused to confirm the identities of the victims, the consul said that he had been in contact with the family.
Two young sisters were also killed in the shooting and their mother, Ilda Mendoza, remains in critical condition, according to a letter sent to parents by the girls' school.
Daniela Mendoza, a fourth-grader at Cox Elementary in Sachse, Texas, and her sister Sofia Mendoza, a second-grader, were described by the school principal as «beams of sunshine.»
"Words cannot express the sadness we feel as we mourn the loss of our students. Our thoughts and prayers are with the Mendoza family, the families of the victims, and everyone affected by this senseless tragedy," wrote Wylie Independent School District Superintendent David Vinson.
"Daniela and Sofía will not be forgotten. Hug your kids and tell them you love them,» Vinson added.
A member of the Mendoza family declined to comment.
Among the other lives cut short was Aishwarya Thatikonda, 26, according to her employer; he was also a representative of the Telugu Association of North America, a group that serves the Telugu community and now helps his family.
Thatikonda was a project engineer with Dallas contracting firm Perfect General Contractors. The night of the shooting, he was scheduled to have a work meeting at one of the company's projects, his boss Srinivas Chaluvadi told NBC News.
But when 5:00 pm arrived, Chaluvadi said he received a call from the company's architect, alerting him that Thatikonda, always punctual, never showed up.
"I became more and more fearful and panicked," Chaluvadi said.
Many hours later, he learned that Thatikonda, whom he admired for her work ethic and kind personality, had been murdered.
"It was a late identification because his face was mutilated, totally unrecognizable," he said. "It is a pain that I have never experienced. I pray that this situation does not happen to anyone.»
Chaluvadi said he and Thatikonda were from the same city in India and had grown close since she joined the firm in 2020.
Over the years, he said, he regarded her as a second daughter. Thatikonda regularly attended several of Chaluvadi's large family events. And later this month, she planned to host an intimate family dinner to celebrate Thatikonda's 27th birthday.
Thatikonda earned her master's degree from Eastern Michigan University in 2020, according to her LinkedIn profile.
Thatikonda's family will send his remains to India, the Telugu Association of North America said.
The shooting also claimed the life of Christian LaCour, a security guard at the mall, his grandmother Sandra Montgomery shared on Facebook.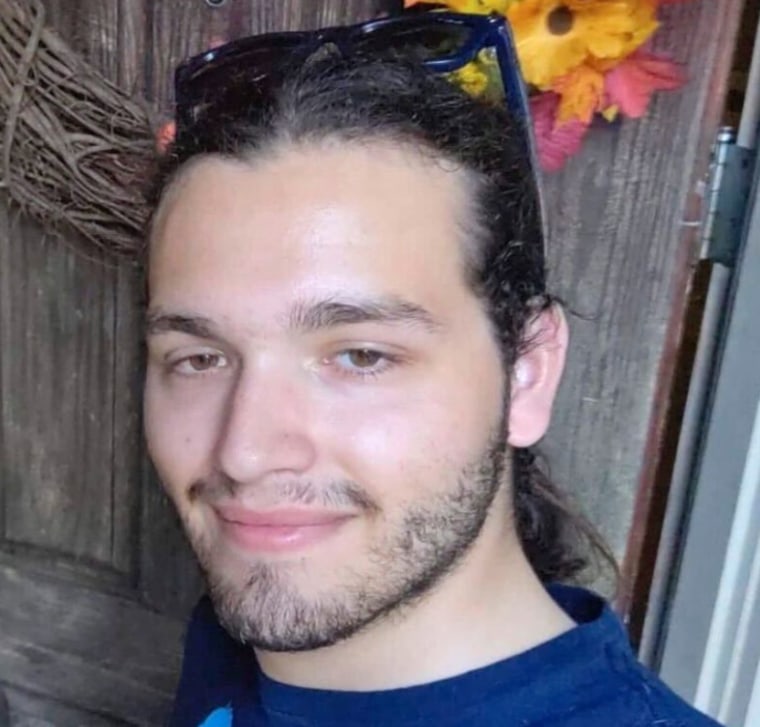 LaCour was «such a beautiful soul,» who had «goals for her future» and made her grandmother proud, Montgomery wrote, adding that she last saw him two weeks ago.
The Texas Department of Public Safety said Monday that the 23-year-old was from Nevada City, northeast of Dallas.
The department also said Elio Cumana-Rivas, 32, was shot in the shooting.
The mass shooting was the second deadliest in the United States this year and the second in Texas in just over a week.
«I know this is almost unbearable,» Montgomery wrote.