Tensions ran high between players and coaches alike during a college baseball game between the UNC Tar Heels and the Gardner-Webb Runnin' Bulldogs Wednesday night.
North Carolina's rivals got into a bit of a fight when Gardner-Webb pitcher Grant Vera celebrated too much for UNC infielder Jackson Van De Brake's liking.
Vera raised her fist emphatically and seemed to be shouting in Van De Brake's direction, who began to turn towards him. If it weren't for the umpire stopping UNC's leadoff hitter, things could have gotten ugly.
CLICK HERE FOR MORE SPORTS COVERAGE ON FOXNEWS.COM
As we have seen many times in baseball, both benches were cleared when the shouting match began. As the dust settled and the players headed back to their respective benches, the opposing coaches began to interfere, and things got worse again.
The referees, once again, got into the middle of the verbal altercation and in the end nothing became physical.
NORTH CAROLINA COACH MACK BROWN SAYS COLLEGE FOOTBALL 'WILL NEVER SEE AMATEURISM AGAIN'
It was a fun battle to watch, Gardner-Webb scoring three in the top of the fourth inning and one more in the seventh to regain their lead at 4-3.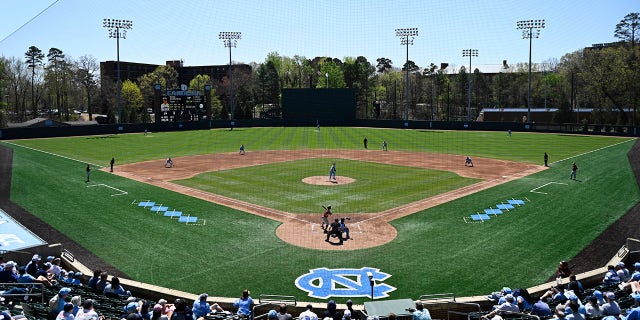 But there were costly errors in the bottom of the eighth that allowed the Tar Heels to take home the win. Reece Holbrook reached on a throwing error with the bases loaded, allowing the tying run to score.
Then pitcher Phil Fox balked, allowing the game-winning run to come to the plate.
As closer Matt Poston made the final out, striking out Peter Capobianco, the UNC crowd went wild and catcher Tomas Frick gave a little whoop and looked at Capobianco as he made his way to the mound.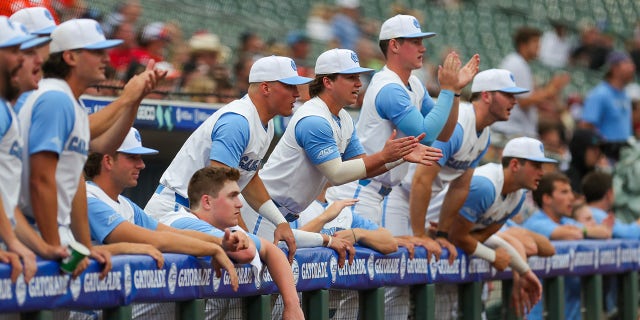 CLICK HERE TO GET THE FOX NEWS APP
UNC went to 30-17 on the season overall, and Gardner-Webb is now 27-20 on the year.