Two children have died and their mother and a baby are hospitalized after the mother's suspected suicide attempt at the family's Massachusetts home, authorities said.
Police received a 911 call shortly after 6 p.m. ET Tuesday from a male resident of the home, on Summer Street in Duxbury, a suburb about 35 miles southeast of Boston, told reporters Tuesday night. Plymouth District Attorney Timothy Cruz.
First responders found three children in the home, unconscious and «with obvious signs of trauma,» Cruz said.
A five-year-old girl and a three-year-old boy were pronounced dead after being transported to a hospital, according to Cruz. An eight-month-old baby was airlifted to a Boston hospital, and he and the children's mother remain hospitalized, according to Cruz.
"This is an unimaginable and senseless tragedy," he said.
The relationship of the man who called 911 to the women and children was not immediately clear.
The identities of the victims have not been released. Cruz declined to specify Tuesday whether the mother is being considered a suspect.
«I'm not going to tag anyone at this point,» he said. «It's an ongoing investigation and we'll see where it takes us.»
Cruz added that authorities were in the process of obtaining search warrants to enter the home.
A spokesman for the prosecutor's office could not immediately be reached.
A news conference is scheduled for Wednesday at 3:30 p.m. ET at the Duxbury Police Department, the fire department he said in a tweet.
Police officers responding to the scene were later taken off duty, «but they are fine,» Duxbury Police Chief Michael Carbone told reporters Tuesday night.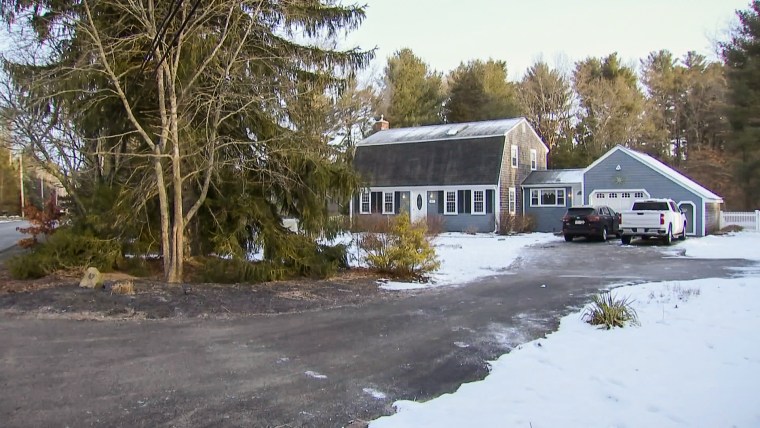 duxbury fire department he said in a tweet Resources from six locations were used to respond to the incident.
Authorities added that the incident was not random and there is no ongoing threat to the community.
If you or someone you know is in crisis, please call 988 to reach the Suicide and Crisis Lifeline. You can also call the National Suicide Prevention Lifeline at 800-273-8255, text HOME to 741741, or visit TalkingSuicide.com/resources for additional resources.