Health issues complicated Carlos Correa's free agency over the winter, and he saw potential deals with the San Francisco Giants and New York Mets scrapped.
Correa ended up re-signing with the Minnesota Twins and has played in 73 games for them this season. He was hitting .217 with 11 home runs and 37 RBIs going into Sunday's game.
He said that during Minnesota's series against the Baltimore Orioles he did not regret how it all played out.
CLICK HERE FOR MORE SPORTS COVERAGE ON FOXNEWS.COM
«To be honest, I haven't even checked his box score once, them or the Giants,» Correa told the New York Post. «I'm the type of person who turns the page quickly. I don't hold grudges and I don't invest feelings in things that don't happen. So it's easy to move on.»
Correa had a 13-year, $350 million contract with the Giants that fell through. His contract with the Mets was for $315 million over 12 years. But worries about his surgically repaired right leg cost him, and the deals fell apart in a matter of days.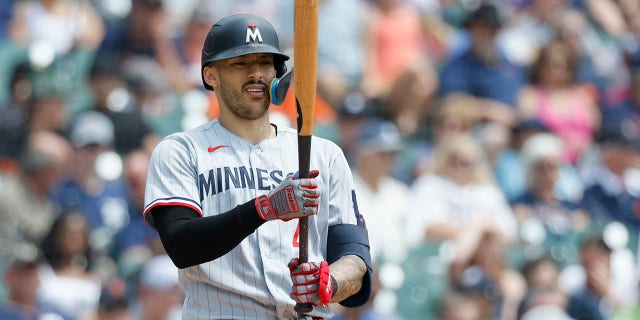 LUKE VOIT OF THE METS ROCKS JUNIOR SLEEVELESS JERSEY TO THE DELIGHT OF THE FANS
Correa decided to re-sign with the Twins for $200 million over six years. He told the outlet that he and his family were happy with how things turned out.
«Some things you can't control, and they don't always work the way you want. But you can't [complain] about that, we have to move on and look forward," he added.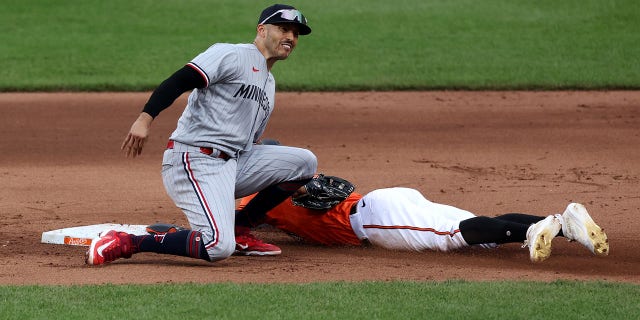 CLICK HERE TO GET THE FOX NEWS APP
On Sunday, Correa went 1 for 4. The Twins lost 2-1 to the Orioles and fell to 42-43.