The Atlanta Hawks were 6:10 left in their season as they trailed by 13 points and no one would have blamed them if they ranked as the seventh seed in the East.
They really wanted to go home, but to play more basketball. So they came back and forced a Game 6 against the Boston Celtics in Georgia.
In the final 6:10, the Hawks outscored Boston 23-8, and Trae Young's 3-pointer with 1.8 seconds left gave the Hawks a 119-117 victory.
CLICK HERE FOR MORE SPORTS COVERAGE ON FOXNEWS.COM
Boston was up 109-96 with just over six minutes to go, but John Collins scored seven of Atlanta's next nine points, and then it was the Trae Young show.
The star guard scored Atlanta's final 14 points, and with nothing to lose, Young stopped just short of the logo and hit a 3-pointer.
The Celtics called a timeout, but their final shot was an airball, sending everyone south on the extended series.
Young finished with 38 points while also dishing out 13 assists. Collins added 22 on 50% shooting.
Atlanta led by as many as five at some point in the second quarter, but the Celtics led from 6:22 remaining in the second until the final second of the game.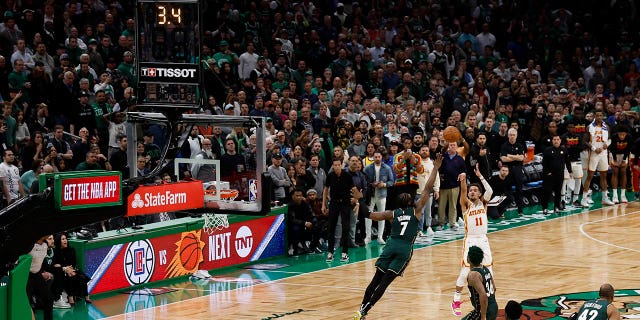 HAWKS' DEJOUNTE MURRAY DISAGREES WITH THE SUSPENSION OF A GAME AFTER MAKING CONTACT WITH THE REFEREE
The Hawks were without Dejounte Murray in this one, as he was suspended for making contact with an official in Game 4.
Jaylen Brown led the Celtics with 35 points: Jayson Tatum had 19 as he battled from three-point dirt, going just 1-for-11 from deep.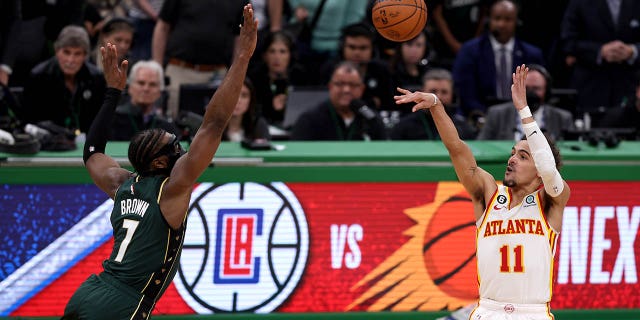 CLICK HERE TO GET THE FOX NEWS APP
Game 6 will be in Atlanta on Thursday night.