Details have emerged regarding the arrest of Tennessee Titans running back Hassan Haskins.
Haskins was booked in Davidson County Nashville on Thursday after allegedly strangling his girlfriend, who was also arrested, on June 22.
ESPN reports that Haskins and Makiah Green discussed when he saw that she liked another man's Instagram photo. The police report says Green allegedly threw Haskins' shoes to the ground, prompting the jogger to push Green to the ground, throw her onto a bed, and use both hands to choke her before the two allegedly slapped each other.
CLICK HERE FOR MORE SPORTS COVERAGE ON FOXNEWS.COM
The two went out to eat Thursday, but Haskins allegedly dropped Green off at the restaurant, so he took an Uber home. When Green saw Haskins in the house, he allegedly threw a glass at her and locked himself in the bedroom. Haskins then reportedly kicked the door down, and during another argument, Green allegedly ripped a chain from Haskins' neck.
They also allegedly vandalized each other's phones. Green allegedly smashed Haskins' phone when he saw Snapchats of naked women and then assaulted him.
Haskins says that Green attacked him with a broom and choked him from behind and threw his PlayStation 5 through a wall.
Green was arrested and released on $7,500 bail.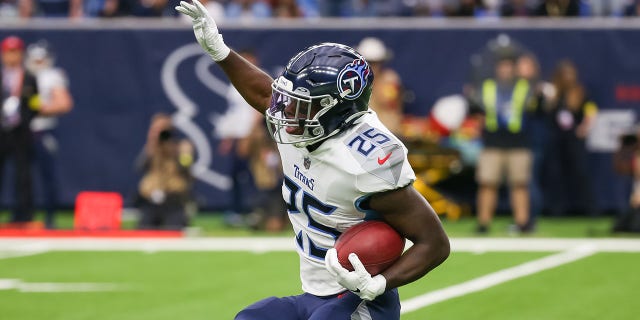 RUNNING BACK TITANS ARRESTED AFTER ALLEGED STRANGULATION
Haskins, who was arrested on an aggravated assault charge, will appear in court on July 10.
Haskins was a fourth-round pick in 2022 by the Titans of the University of Michigan, where he was a first-team All-Big Ten selection in 2021.
As a senior, he rushed for 1,327 yards on 270 carries (4.9 yards per carry) and found the end zone 20 times, five of them against ohio state.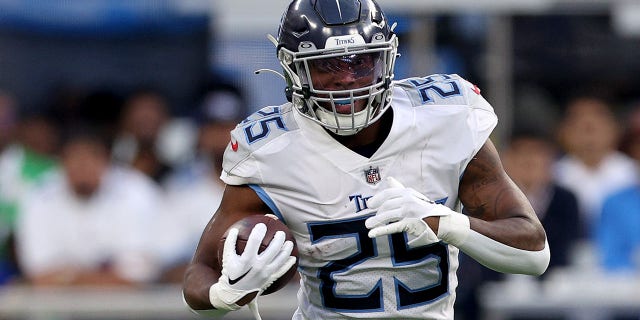 CLICK HERE TO GET THE FOX NEWS APP
Haskins played in 15 games last season and carried the ball just 25 times. He also made 11 catches.
He played 60% of the Titans' special teams snaps, returning 19 kicks for 414 yards.