A day before Houston Texans franchise history could change in an instant, they had an early lead in cozy venues.
Wide receiver John Metchie III, who was diagnosed with acute promyelocytic leukemia last July, returned to the practice field Tuesday during the team's voluntary minicamp.
The Texans selected Metchie from Alabama in the second round last year. He was unable to participate in training camp and ultimately missed the entire season due to his illness.
CLICK HERE FOR MORE SPORTS COVERAGE ON FOXNEWS.COM
«John has come a long way,» general manager Nick Caserio said earlier this month, according to the Houston Chronicle. «I would say I'm not exactly sure what we would call his state, but I would say he's made significant progress. He's made significant progress… I don't want to use the word weird, but what he's done, what he's endured, and where he is physically, he's honestly mind-blowing.»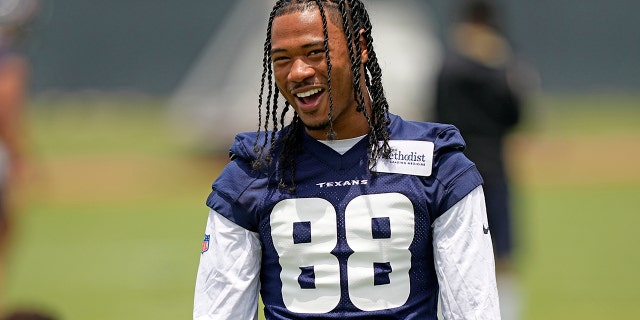 AARON RODGERS TALKS ABOUT CHANGING HIS NFL UNIFORM NUMBER WHILE JOINING THE JETS: '12 FOR THE JETS IS JOE NAMATH'
Metchie III caught 96 passes for 1,142 yards and eight touchdowns in his final season with the Crimson Tide.
He's likely to have a new quarterback to throw the ball to him this season, as the Texans have the second and 12th overall picks in the NFL Draft that begins Thursday night. However, there are many rumors of different players on the move.
Ohio State's CJ Stroud had long been ranked No. 2, but Will Levis' odds were skyrocketing. Houston can also tackle defense, and Tyree Wilson and Will Anderson have also been rumored to go two.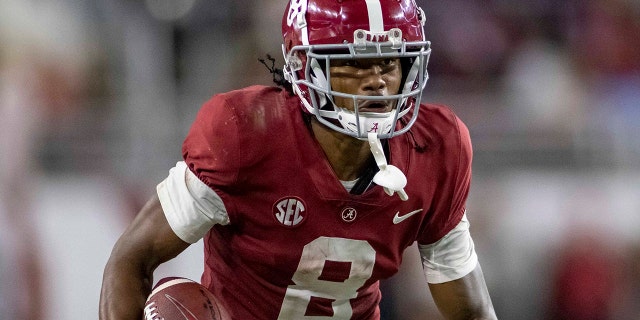 CLICK HERE TO GET THE FOX NEWS APP
But with the return of Metchie and two top-12 picks, one of whom will likely be a quarterback, the Texans' short- and long-term future looks to be the best they've had in a long time.