Tyreke Key scored 12 points, Jahmai Mashack added 11 and No. 4 seed Tennessee survived a late scare to beat Louisiana-Lafayette 58-55 in the first round of the NCAA Tournament on Thursday night.
The Ragin' Cajuns (26-8) cut an 18-point deficit to three in the final minute, creating some tense moments and a couple of technicals, but the Volunteers (24-10) closed it out by forcing hard shots and scoring just enough. free shots.
Tennessee, which lost six of 10 heading into the tournament, advanced to face fifth-seeded Duke in the East Region second round at the Amway Center.
CLICK HERE FOR MORE SPORTS COVERAGE ON FOXNEWS.COM
The Blue Devils defeated No. 12 seed Oral Roberts 74-51 early Thursday, handing Duke coach Jon Scheyer a win in his tournament debut.
It will be the first meeting between Tennessee and Duke in the NCAA Tournament.
VIRGINIA'S BIG MISTAKE IN MARCH MADNESS ANNOYING FURMAN HAS Baffled SOCIAL MEDIA: 'WHAT ARE WE DOING?!?!?'
The Vols should expect to take much better care of the ball than they did against the Sun Belt Conference Tournament champions.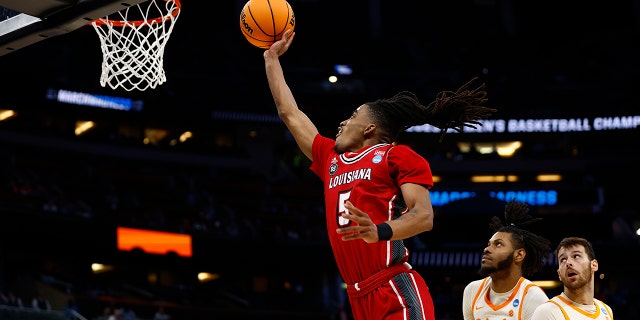 They finished with 18 turnovers in Game 4 without starting point guard Zakai Zeigler, who tore a ligament in his left knee in the team's final regular-season game. Zeigler led the Southeastern Conference with 6.5 assists per game.
TEXAS USES LONG RANGE SHOTS TO OUTPASS COLGATE IN MARCH MADNESS
Uros Plavsic added nine points and Oliver Nkamhoua chipped in eight for Tennessee.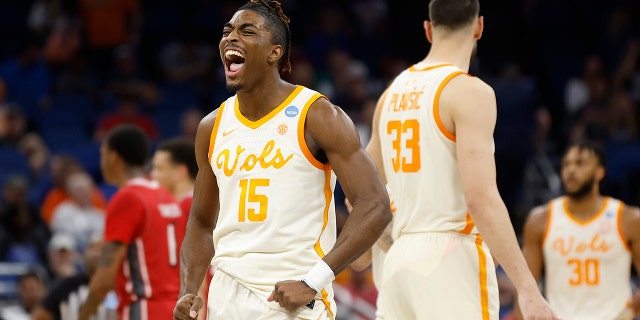 CLICK HERE TO GET THE FOX NEWS APP
Jordan Brown led the Ragin' Cajuns with 16 points.