It might be football offseason, but a member of the Tennessee football team is using it to practice another one of his passions.
Before the Vols baseball program took over Wofford, Tennessee, redshirted senior Elijah Simmons sang the national anthem.
CLICK HERE FOR MORE SPORTS COVERAGE ON FOXNEWS.COM
The 6-foot-2, 340-pound defensive lineman sang his rendition of «The Star-Bangled Banner,» which turned out to be quite the mojo for his college.
The Vols toppled Wofford, 13-3, pitting them in seven innings. Tennessee scored three in the third, four in the fifth, and six in the sixth.
It was the eighth straight win for the Vols after losing their previous four. The winning streak began by sweeping the No. 4 Vanderbilt in a three game set.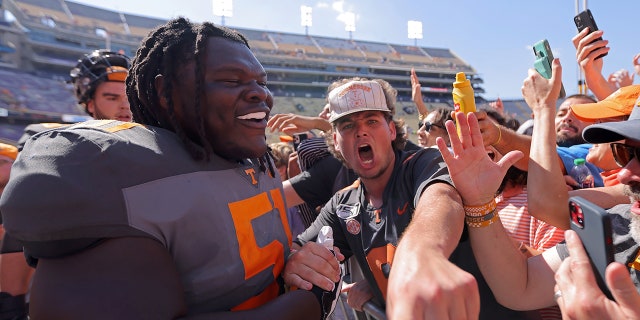 QUINCEY MCADOO OF ARKANSAS HOSPITALIZED AFTER BEING INVOLVED IN A CAR ACCIDENT
The 18th ranked team in the nation will hit the road for a three game series against Georgia.
Simmons has made 25 appearances for Knoxville and started the Orange Bowl against Clemson.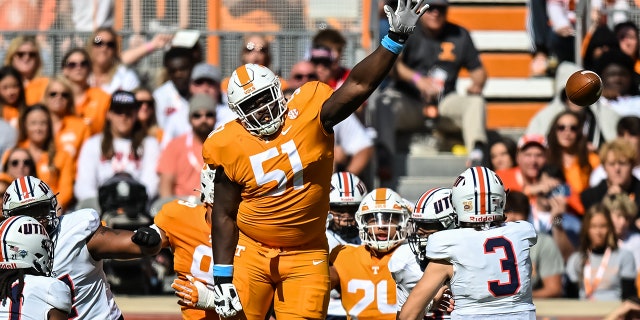 CLICK HERE TO GET THE FOX NEWS APP
Head coach Josh Heupel also threw out the first pitch.