Phoenix Suns team owner Mat Ishbia said Monday that he does not want Denver Nuggets center Nikola Jokic suspended for his involvement in a sideline fight during Game 4.
Ishbia made the comments in a tweet hours after the altercation.
«Great win for the Suns last night in an incredible series so far!» wrote the billionaire. «That should be it and it's the only story. Suspending or fining someone for last night's incident would not be right. I have a lot of respect for Jokic and don't want to see anything like that. Excited for Game 5! Go Suns!»
CLICK HERE FOR MORE SPORTS COVERAGE ON FOXNEWS.COM
In the second quarter, Suns guard Josh Okogie crashed into the seats while trying to save a fumble. He landed in a group of fans on the baseline of the Footprint Center in Phoenix that included Ishbia, who grabbed the basketball.
Jokic was trying to get the ball back into play quickly. When he tried to take the ball from Ishbia, the ball went back through the crowd and Jokic appeared to push Ishbia to clear his space. Ishbia exaggerated how hard Jokic pushed him and seemed to jerk back dramatically in his seat.
Jokic received a technical foul. The Suns won the game 129-124.
KEVIN DURANT, DEVIN BOOKER LEAD SONS OVER NUGGETS IN GAME 4 TO EVEN SERIES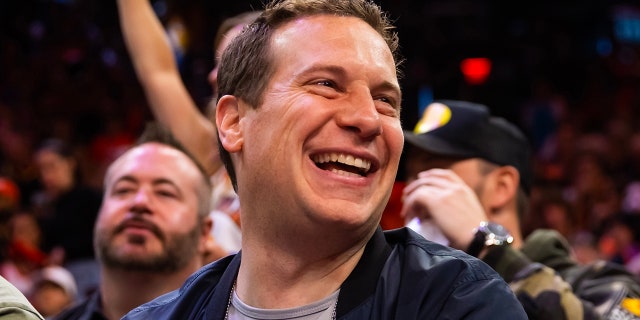 The two-time MVP didn't apologize after the game.
«The fan put his hand to me first,» Jokic said after the game. «I thought the league was supposed to protect us. Maybe I'm wrong. I know who he is, but he's a fan. Isn't he?»
Nuggets coach Michael Malone didn't understand why Ishbia got involved.
«(Jokic) is going to get the ball and some fan is holding on to the ball like they want to be a part of the game. Just give the ball away, man,» Malone said.
Jokic scored 53 points in the four-point loss.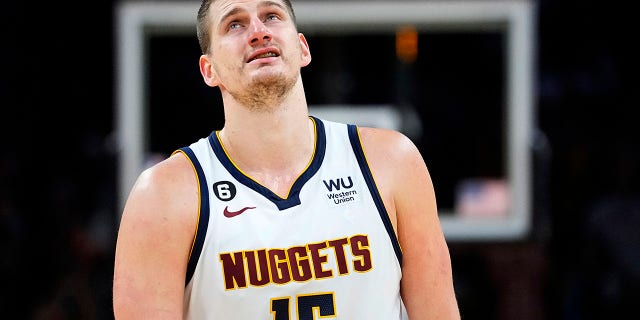 CLICK HERE TO GET THE FOX NEWS APP
Game 5 is Tuesday night in Denver. The series is tied 2-2.
Associated Press contributed to this report.