The officers fired 50 rounds at point-blank range and when it finished, the deafening roar was replaced by Beason's piercing screams, the video shows.
«In utter shock, Plaintiff Beason dove backwards screaming in horror as the sheriff's deputies' bullets struck the vehicle and narrowly missed her,» the lawsuit states.
Now, two years after the May 7, 2021 confrontation with York County Sheriff's Office deputies, the mother and son are suing York County and the department for unspecified damages.
Mullinax, 29, lives in Rock Hill, South Carolina, records show. Those same records also indicate that he has been arrested for burglary and robbery and misdemeanor domestic violence. His mother is 48 years old and also lives in Rock Hill.
In court papers filed May 5 in the local Court of Common Pleas, Mullinax does not deny that he was in bad shape before officers arrived and bullets began to fly. He says that he was sitting in his truck, which was parked on his family's property, and his mother was trying to comfort him.
«Mullinax was suffering from severe emotional distress stemming from personal relationship problems and was contemplating suicide,» the documents state.
Mullinax had a shotgun in the truck, but «at no time did he point the gun at himself» or at anyone else, according to the complaint.
Meanwhile, a friend or family member made a call to the sheriff's department requesting a «wellness check» on Mullinax, according to the complaint.
Dispatchers were provided the cell phone numbers of both Mullinax and his mother.
Instead of calling the numbers, a team of agents went to the property, and when they got there, Mullinax's grandfather directed them to the back where his grandson was parked and talking with his mother, according to the documents.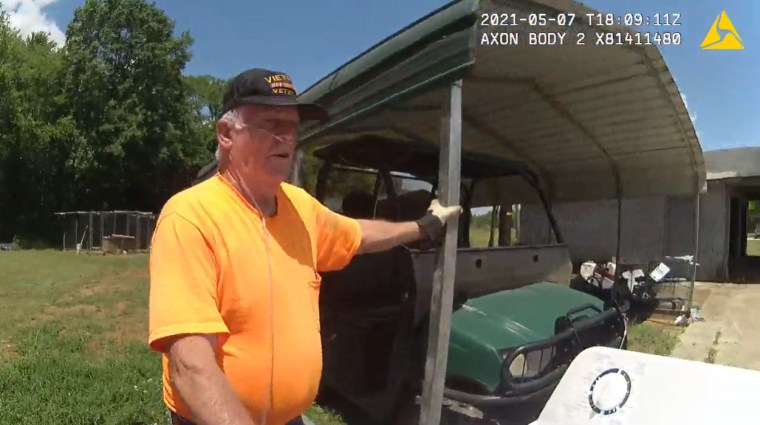 «Prior to arriving at the location on the property where Plaintiff Mullinax was still sitting inside his truck, the sheriff's deputies drew their firearms and were prepared to shoot Plaintiff Mullinax and use deadly force before making verbal contact with him.» the court documents say. .
When they got there, video shows they started shooting almost immediately.
Mullinax had his arms up and was carrying out orders from deputies, his lawyers insisted.
«At no time before, during, or after the sheriff's deputies began shooting, did Plaintiff Mullinax raise, point, or move a weapon in such a manner as to authorize the sheriff's deputies to use deadly force,» the complaint states.
Despite that, the documents state that «sheriff's deputies arrested and charged Plaintiff Mullinax with pointing and presenting a firearm to the deputies, which did not happen and was not true.»
The charges, according to the complaint, were filed to provide «cover» for «the gross excessive use of deadly force exhibited by sheriff's deputies.»
Mullinax received nine blows, including one to the back of the head, his lawyers said.
Beason, despite being directly next to the truck, was not hit by the gunfire.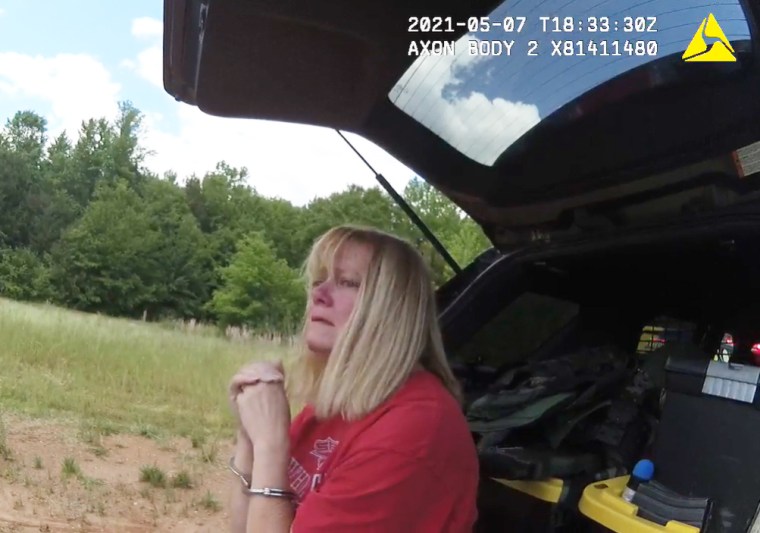 There is no evidence that Mullinax or his mother «committed a crime or attempted to hinder any officer on the scene, interfere with, or resist arrest,» the complaint says. «To the contrary, all of the available evidence indicated that the plaintiff was attempting to comply during the extremely short period of time immediately following the arrival of the officers.»