Sheldon Creed was looking to get his first career NASCAR Xfinity Series win on Saturday at Darlington Raceway in the Shiners Children's 200, but was caught up in a massive wreck.
Creed battled John Hunter Nemechek for position around lap 67 on Stage 2. He tried to pass Nemechek on the left side, but he slid backwards on the track and got loose going around the turn. He spun and caused a massive crash. Creed went back down to the apron and hit Brandon Jones. He made his hood rise and cover his windshield.
CLICK HERE FOR MORE SPORTS COVERAGE ON FOXNEWS.COM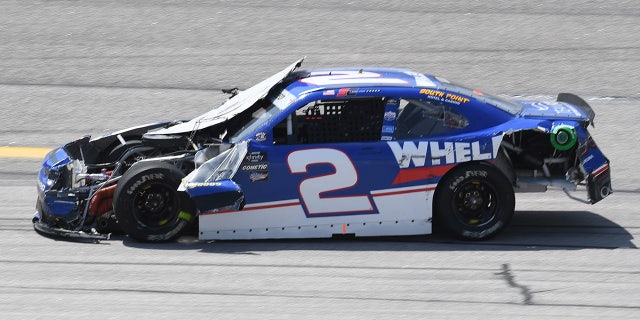 Jones, Ryan Truex, Chandler Smith and Ryan Ellis were among those brought to the infield spotlight and released.
«Two weeks in a row, two dumb decisions. Pretty simple need to clean it up,» Creed tweeted afterwards.
Creed's best finish this season came at Talladega, where he finished in second place. He was 11th last week at Dover and finished 25th at Darlington.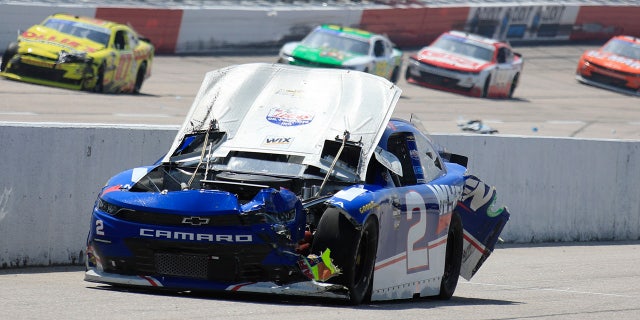 DALE EARNHARDT'S SIZE OPPORTUNITY IS OPEN TO ROSS CHASTAIN AND NASCAR, DALE JR SAYS
Kyle Larson won the race when he battled Nemechek at the finish. The two crashed and battled their way to the finish line, but it was Larson who finished in first place. Nemechek spun on the front stretch and crashed. He finished in fifth place.
«Every time you come to Darlington, it's special,» Larson said after the Xfinity race.
He will be part of a Sunday brunch before the NASCAR race starts. NASCAR will honor 33 of the 75 all-time greats at the event.
CLICK HERE TO GET THE FOX NEWS APP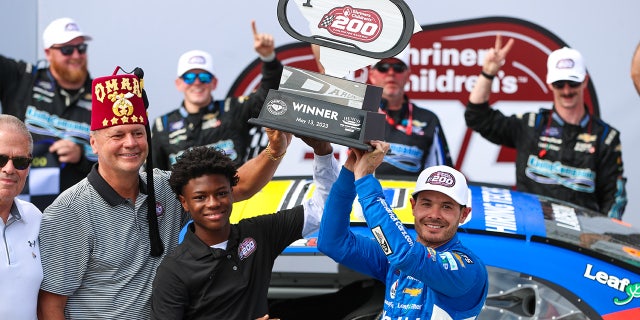 «You'll be able to see legends and Hall of Famers and everyone still alive on the 75 list,» he added. «I'm looking forward to that. I think it's going to be a special morning for me that I'll probably never forget.»
Associated Press contributed to this report.