The Toronto Raptors posted a video celebrating Women's History Month by asking three team members what made women «run the world.»
However, the responses drew criticism and the team is rolling back the video.
The 13-second video asked, via graphic, «Beyonce said girls run the world. Why do you think that's true?»
CLICK HERE FOR MORE SPORTS COVERAGE ON FOXNEWS.COM
Precious Achiuwa replied, «They give birth to everyone,» while Malachi Flynn said, «they're the only ones who can procreate.»
Scottie Barnes' response was «all women are great, because they are all queens.»
Multiple outlets launched a backlash to the video, with the toronto sun calling it «wrong and rushed».
The organization seemed to agree, as the video was removed from the team's social accounts.
"We are an organization that prides itself on doing the right thing when it comes to inclusion and representation, and we made a mistake (Tuesday)," the team said in a statement. «Our sincerest apologies to our players, our staff and our fans – we will work to do better today and every day after.»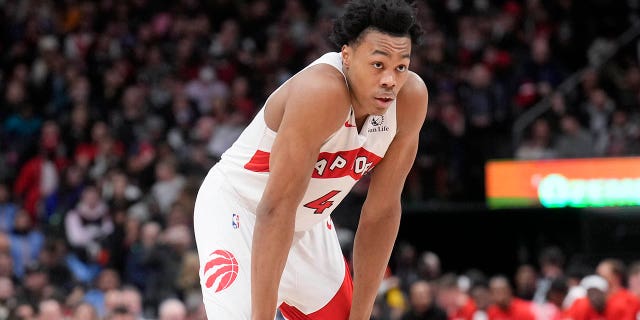 CLICK HERE TO GET THE FOX NEWS APP
The team will celebrate Women's Empowerment Month on March 14 when they take on the Denver Nuggets.