Green Bay Packers CEO Mark Murphy caused quite a stir last time he commented on the Aaron Rodgers situation, so when the subject was brought up again this week, he kept quiet.
During a Tech Summit at Lambeau Field on Monday, Murphy was asked a general question about the NFL draft the next month and free agency when he interrupted with the obvious.
«Yeah, and you know, we don't really have any other news,» he said sarcastically.
JETS' ALLEN LAZARD SPEAKS WITH CERTAINTY ABOUT THE APPROACHING AARON RODGERS TRADE
«I'd love to tell you everything you want to know about Aaron Rodgers and the Jets, but I'm sworn to secrecy to say nothing.»
After weeks of speculation about his future plans,rodgers revealed during Wednesday's episode of «The Pat McAfee Show» that he did meet with the Jets in California and that his «intent» is to play in New York.
«At this point, as I'm sitting here, I think from Friday, I made it clear that my intention was to play and my intention was to play for the New York Jets», he said.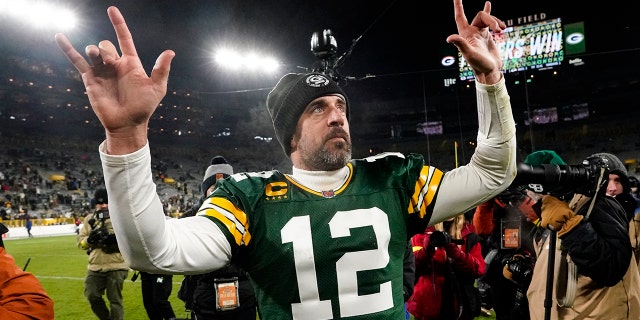 CLICK HERE FOR MORE SPORTS COVERAGE ON FOXNEWS.COM
But before Rodgers expressed those intentions, Murphy hinted that a trade was near when asked if there's a world where Rodgers is the Packers' starting quarterback.
«Yeah, I mean, unless things don't go our way,» Murphy said.
Rodgers said last week that heading into his dark retirement last month, he was «90%» leaning toward retirement and «10%» sure he wanted to play again, but something changed with the Packers after he came out of isolation. .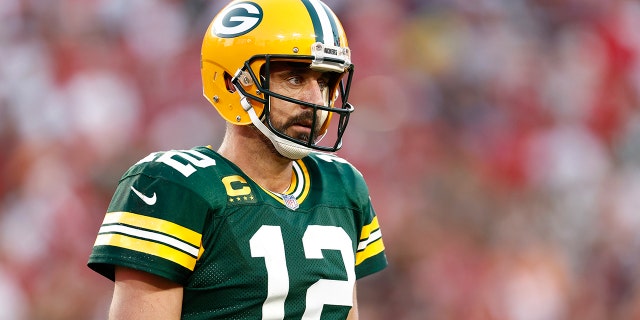 CLICK HERE TO GET THE FOX NEWS APP
«I was interested in knowing where [the Packers] I'd be in mentally, and all they told me the week I was in Green Bay was, 'Take as long as you want, and we want you to retire a Packer. You want to come back and play, obviously the door is wide open,'» Rodgers said. «So, that was the information that was going around. Now, when I came out of the darkness, something changed. I'm not exactly sure what that was, but something changed.»
No deal has been reached, but all signs point to Rodgers joining the Jets for the 2023 season.