Nikola Jokic couldn't be mad at Mat Ishbia, owner of the Phoenix Suns for long.
The two-time MVP was fined $25,000 on Monday for making «inappropriate contact with a seated spectator on the court» after trying to recover the ball from Ishbia during Denver's Game 4 loss.
Jokic elbowed Ishbia during the second quarter of Game 4, sending Ishbia back in his courtside seat.
NUGGETS DOMINATE GAME 5 AGAINST SUNS TO TAKE THE SERIES LEADER
Before the start of Game 5 in Denver, Jokic made sure to let Ishbia know there were no hard feelings, having a little fun with the Suns owner.
«I have nothing against him,» said the Serbian center after the game. «I'd do the same if it was anyone else… If you guys follow me, that's what I like to do. I like to shoot the ball really fast, get ahead and keep the game going. I just wanted to have fun.» At least a little.
«And I expected him to pay me the fine, but no.»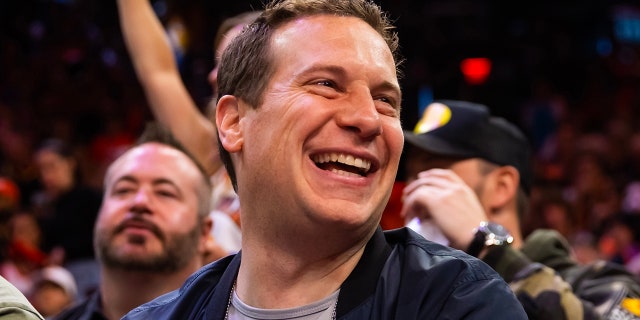 CLICK HERE FOR MORE SPORTS COVERAGE ON FOXNEWS.COM
It was all fun and games leading up to Game 5 and the Nuggets had a blast during the game, taking a 3-2 series lead with a 118-102 victory.
Jokic had a monster night, scoring 29 points, grabbing 13 rebounds and dishing out 12 assists.
It was him 10th postseason triple-double for Jokic, passing Wilt Chamberlain for fifth place all-time.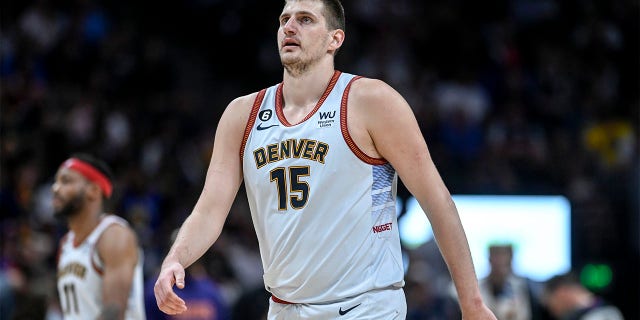 «I mean, to be honest, I like to win the game,» Jokic said of whether he'd rather try to beat a team with a triple-double or scoring, according to ESPN. «So whatever it takes. I open the game today, I think very badly, maybe I was forcing it.
CLICK HERE TO GET THE FOX NEWS APP
«And then I just slow down and relax and let the game come to me. It will come to me and that will happen.»
The series returns to Phoenix for Game 6 Thursday.