Nick Gilbert, the son of Cleveland Cavaliers team owner Dan Gilbert, who became the organization's good luck charm in NBA Draft lotteries, has died. He was 26 years old.
Gilbert was diagnosed with neurofibromatosis (NF1) when he was a young child. The disease is a genetic condition that causes noncancerous tumors to grow in the brain, spinal cord, and skin. There is no cure.
CLICK HERE FOR MORE SPORTS COVERAGE ON FOXNEWS.COM
The Ira Kaufman Chapel said in an announcement Saturday that Gilbert died «peacefully at home surrounded by his family.» He lived in Bloomfield Hills, Michigan.
Gilbert became a viral sensation when he wore a bow tie and dark-rimmed glasses in the 2011 lottery draft. The Cavaliers ended up getting the first pick and selected Kyrie Irving first. It was a season after LeBron James left the team to sign with the Miami Heat.
FORMER NBA EXECUTIVE LANCE BLANKS DEATH AT 56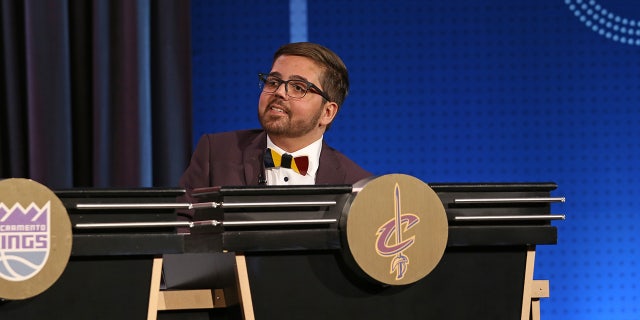 Then, at age 14, Gilbert quipped, «What's not to like?» after his father praised his efforts and called him his hero.
He represented the Cavaliers in several other lotteries. Cleveland would get the No. 1 pick in 2013 and 2014. The team would draft Andrew Wiggins in 2014 and send him to the Minnesota Timberwolves in a trade that landed Kevin Love. James, Irving and Love would help bring Cleveland a championship in 2016.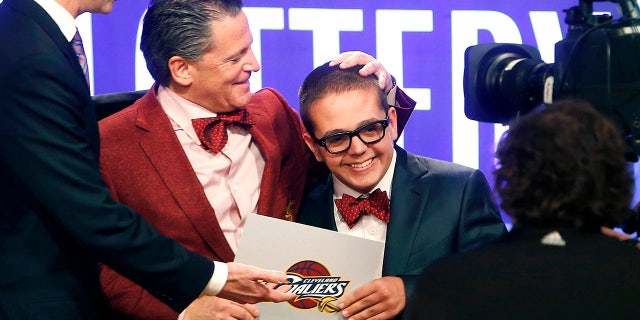 CLICK HERE TO GET THE FOX NEWS APP
Cleveland dedicated its 2022-23 season to Gilbert. The team wore bowtie emblems on their warm-up jerseys to honor him and raise awareness for the disease.
Associated Press contributed to this report.