Former Houston Texans pass rusher JJ Watt, who recently retired from the NFL, has announced that he will join CBS Sports as a studio analyst.
The switch to streaming is just the latest move Watt has made since stepping away from soccer. In May, Watt and his wife, former United States midfielder Kealia Watt, became investors in Burnley Football Club.
The club was recently elevated to the Premier League.
CLICK HERE FOR MORE SPORTS COVERAGE ON FOXNEWS.COM
Before officially making his investment in the club, Watt revealed that he carried out research by going from a pub to Burnley to gain more insight into «the history, the tradition and the supporters».
RECENTLY RETIRED JJ WATT IMPRESSED BY TAYLOR SWIFT CONCERT: 'AMAZING'
Watt took to Twitter on Thursday to announce that he had landed the broadcast job.
«I love the game too much to be away from it completely. I'm very excited to join CBS Sports in contributing to all of their NFL programs and platforms, including working alongside JB, Coach, Boomer, Phil and Nate and learning from they. fall,» Watt said in a CBS statement.
«I hope the fans enjoy the insights and knowledge I've gained during my 12 years in the NFL, and if we're lucky, we'll share a few laughs along the way, too.»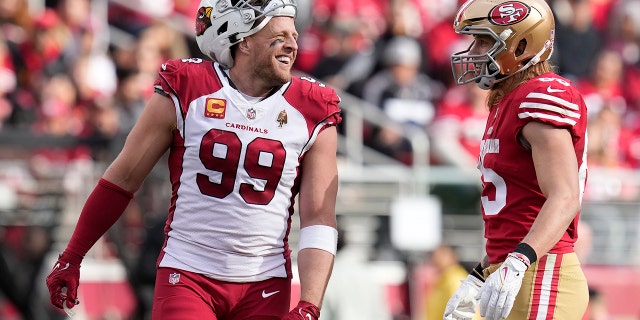 After his 10-year tenure in Houston, Watt spent the last two seasons of his career with the Arizona Cardinals. The Texans selected the star pass-rusher in the first round of the 2011 NFL Draft.
Watt finished his career with 114.5 sacks and was a three-time Defensive Player of the Year. He was also named the Walter Payton NFL Man of the Year in 2017.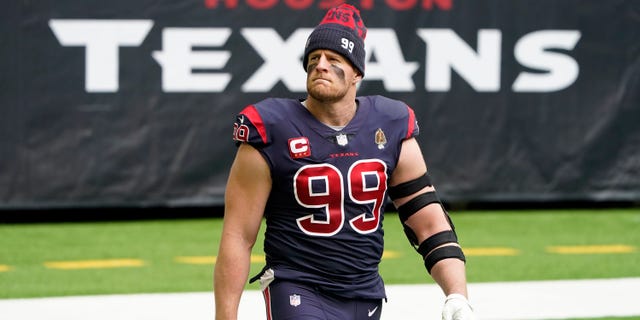 «We are thrilled to welcome JJ to the CBS Sports family and add one of the greatest defensive players of all time to our team,» CBS Sports President David Berson said in the statement.
«Coming off the field after a Hall of Fame career, JJ brings deep passion, unique insights and insights into today's NFL. We think fans will love what JJ brings to our coverage.»
CLICK HERE TO GET THE FOX NEWS APP
Watt will be inducted into the Texans' Ring of Honor during halftime of the team's Week 4 game against the Pittsburgh Steelers.