After initially committing to play for the Italian team at this year's FIBA ​​World Cup, Paolo Banchero decided to play for the USA team.
The Orlando Magic star has dual citizenship in the US and Italy: his father is of Italian descent and acquired an Italian passport in 2020.
With the change of heart, Gianni Petrucci, president of the Italian basketball federation, says Banchero surprised him.
CLICK HERE FOR MORE SPORTS COVERAGE ON FOXNEWS.COM
«Treason, especially in basketball, is a strong word. Situations like this happen and personally I'm used to it. But he fooled us, we were planning a great business strategy for him,» Petrucci told the Italian publication. La Gazzetta dello Sport on Sunday.
«It was a legitimate decision, but [Banchero] could have made a call to let us know,» Petrucci said, according to a translation of Cart News. «Instead, we found out about his decision from the newspapers.»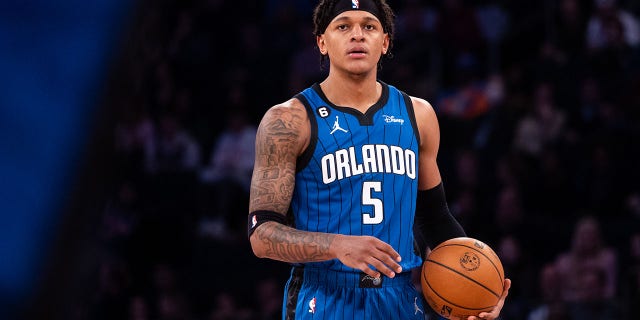 ROCKETS FIRST-ROUND PICK TAKES SUBTLE GAB ON NBA LEAGUE PASS COST: 'A LITTLE OVERPRICED'
Petrucci says the 2020 No. 1 overall pick had been in Italy recently, and he would have taken the news better if Banchero had told him his decision face-to-face.
«In the last days, [Banchero] he was in Milan and, despite our agreements with his agency, he avoided the meeting with coach Pozzecco,» Petrucci said. «Now we have to turn this disappointment into positive energy. I'm sure our coach will be able to do it.»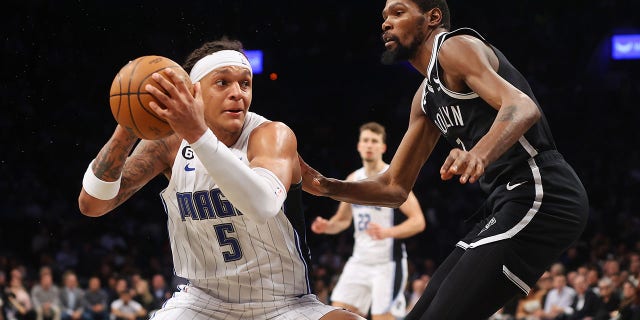 CLICK HERE TO GET THE FOX NEWS APP
The FIBA ​​World Cup kicks off on August 25 in Manila, Philippines, and Team USA will be led by Golden State Warriors head coach Steve Kerr.