Nate Diaz clearly still has it.
Seven months after his last fight in the ring, Diaz found himself in trouble on the street, but clearly emerged victorious.
The 38-year-old attended a Misfits Boxing event in New Orleans earlier this week, according to fightworld.net. Subsequently, a great brawl ensued.
CLICK HERE FOR MORE SPORTS COVERAGE ON FOXNEWS.COM
In the video, Diaz is seen grabbing someone and strangling them while kneeing them in the ribs. A few seconds later, the victim was asleep on the floor.
Díaz was caught in an exchange of words prior to the street brawl during the event.
An onlooker had words for Diaz, and he responded by throwing a water bottle a few rows behind him.
CONOR MCGREGOR ENCOURAGES FIGHTERS TO KEEP THEIR MONEY, NOT GAMBLING THEIR PAY IN THE MIDDLE OF THE FIGHTER PAY DEBATE
Some suggested that the man Diaz had strangled was Logan Paul, but it turns out that the two look alike.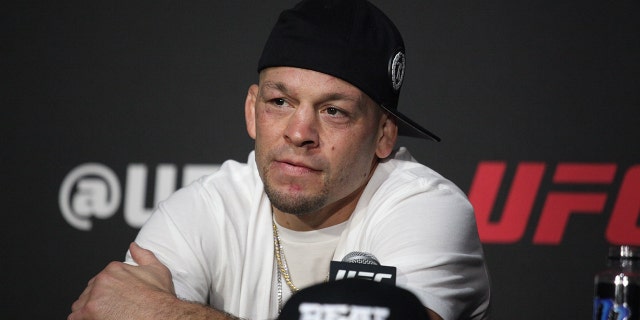 CLICK HERE TO GET THE FOX NEWS APP
Diaz is scheduled to fight Logan's brother, Jake, in a boxing match on August 5.