A Nevada man who posed as an employee of a currency exchange company to steal thousands of dollars of devices from supermarkets and other stores in several states was sentenced to four years in prison Thursday, prosecutors said.
Richard Pena, 34, dressed as a currency exchange worker and pretended to be there to service the machines, then broke into them and then came out with the coin vaults, the The US Attorney's Office in Oregon said.
The prosecutor's office said Pena "repeated this scheme dozens of times" to steal hundreds of thousands of dollars while traveling from Las Vegas to Oregon in a pickup truck.
When he was arrested in Washington state in December 2021, sheriff's deputies found 1.5 million coins worth about $133,000 in bags and laundry baskets, according to court documents.
An alert store clerk contacted police, leading to the arrest, prosecutors said.
Peña was indicted in March 2022 on charges of conspiracy and interstate transportation of stolen property. He agreed to plead guilty to conspiracy in a plea agreement in February of this year, records show.
Pena was also sentenced to $581,858 in restitution, the US Attorney's Office said.
Damage to machines and losses totaled $715,000, he said.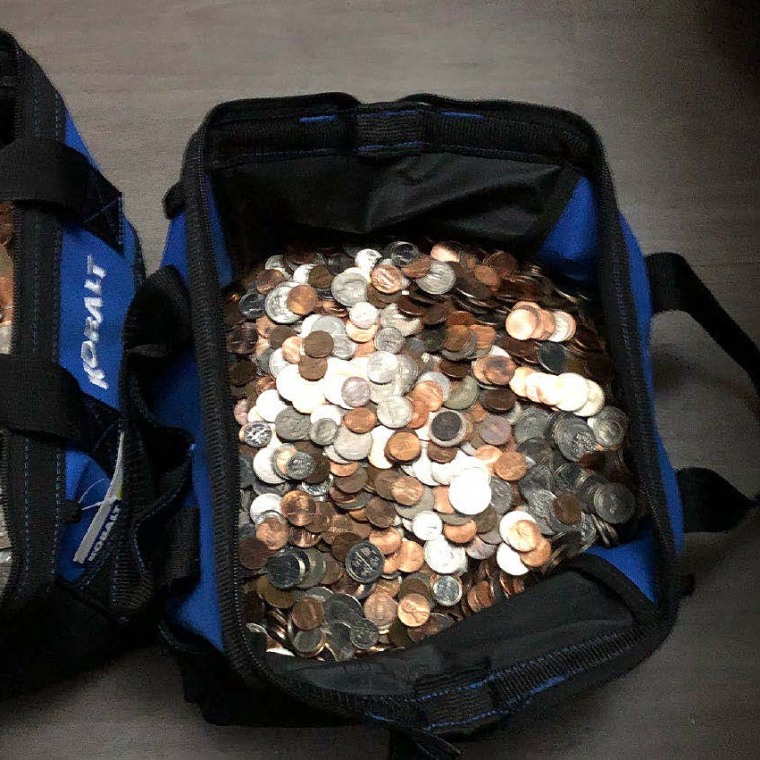 The break-ins occurred during 2021. Pena broke into machines from Las Vegas, where he lives, to the Portland, Oregon area, prosecutors wrote in a sentencing memorandum.
"This was not pocket change. Defendant typically stole thousands of dollars from each store and often hit multiple machines a day," prosecutors wrote.
Federal public defenders wrote in a sentencing memorandum that Pena was motivated by an untreated substance use disorder and that at the time of the crimes he was using «a significant amount of methamphetamine on a daily basis.»
Prosecutors and defense attorneys agreed to the 48-month sentence and restitution.