LSU's Flau'jae Johnson came under fire when she referenced the 9/11 terrorist attacks in her most recent song.
Johnson, a freshman on LSU's national title team, doubles as a rapper signed to Roc Nation.
In his remix of Latto's «Get It On Da Floor,» he rapped that he was «in this 911, fuming like the towers.»
As the controversy grew, he deleted the video from his Twitter account and the school issued an apology. And Johnson took to her Instagram Story to discuss the situation.
CLICK HERE FOR MORE SPORTS COVERAGE ON FOXNEWS.COM
«They probably heard the lyrics to the song that I did and I just wanted to come here and tell them that in no way would I intentionally try to disrespect or offend anyone,» he said Thursday.
«My whole goal in music is to push positivity and spread love. So in no way, shape, or form would I intentionally try to disrespect or offend anyone. I'm definitely going to learn from this breakthrough and just thank you.» All for your continued support.»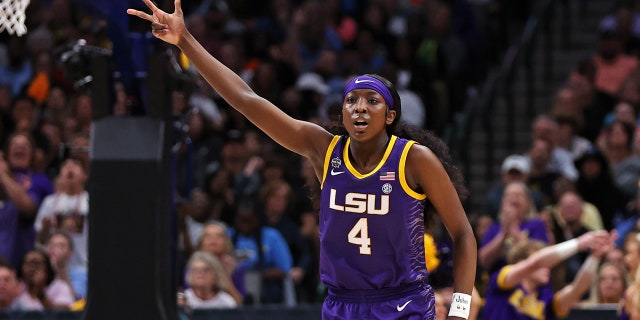 EX ST. JOHN'S TRAINER MIKE ANDERSON SEEKS $45.6 MILLION IN LAWSUIT AFTER THE HIRING OF RICK PITINO
LSU told Fox News Digital that it had spoken to Johnson about the lyric and said it was never intended to upset anyone.
«We spoke with Flau'jae tonight, and while he never intended to offend or upset anyone with his lyrics, he expressed sincere remorse for any chance of a misunderstanding and immediately deleted the video. We will learn and grow together from this experience. "LSU told Fox News Digital and OutKick in a statement Tuesday night.
Johnson has taken music seriously from a very young age as the daughter of the late rapper Camoflauge, who died six months before she was born. At 13, she appeared on «The Rap Game» and at 14, she received a gold buzzer when she auditioned for «America's Got Talent.» In the new rap, she salutes AGT judge Simon Cowell. Johnson also returned for AGT All-Stars this year.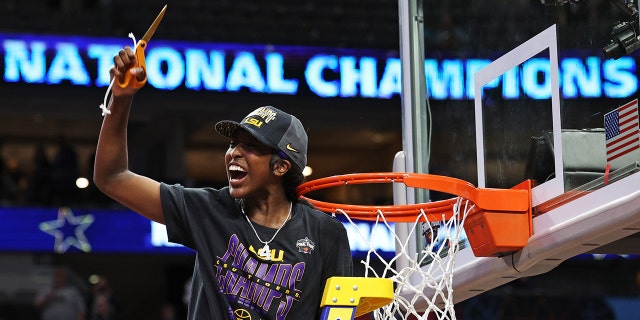 CLICK HERE TO GET THE FOX NEWS APP
Johnson averaged 11 points and 5.9 rebounds per game last season.