LSU basketball star Flau'jae Johnson seemed to like some tweets endorsing his music after he removed his latest song over a reference to the 9/11 terrorist attacks.
Johnson liked three tweets on Twitter.
«I'm defending Flaujae like my TF relatives, leave her ALONE,» one person wrote.
A second person added: «Redrop that song again, twin, that shi was fire.»
CLICK HERE FOR MORE SPORTS COVERAGE ON FOXNEWS.COM
Another wrote: «She a lady gone crazy…I am She check my pronouns.»
The talented rapper, fresh off a national championship with the Tigers, remixed Latto's «Put it on Da Floor» on Tuesday. The song referenced the 9/11 terrorist attacks and yelled out new transfer Hailey Van Lith, who came over from Louisville.
"In this 911 fuming like those towers," he says in a pun on a Porsche motor vehicle.
LSU STAR ANGEL REESE SUGGESTS DOUBLE STANDARDS WHEN IT COMES TO TRASH TALKING ATHLETES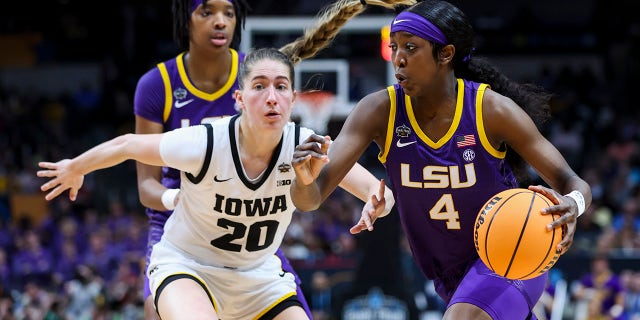 Due to the reference, Johnson removed the video from his Twitter page. The video was still on some YouTube channels.
«We spoke with Flau'jae tonight, and while he never intended to offend or upset anyone with his lyrics, he expressed sincere remorse for any chance of a misunderstanding and immediately deleted the video. We will learn and grow together from this experience. ," LSU told Fox News Digital/OutKick in a statement Tuesday night.
Johnson has taken music seriously from a very young age: the daughter of the late rapper Camouflauge, who died six months before her birth, is signed to Roc Nation.
At 13, he appeared on «The Rap Game» and at 14, he received a gold buzzer when he tried out for «America's Got Talent.» In the new rap, he yelled out at AGT judge Simon Cowell.
Johnson also returned for AGT All-Stars this year.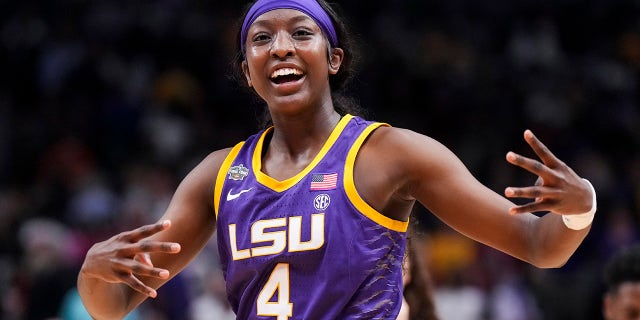 CLICK HERE TO GET THE FOX NEWS APP
Johnson averaged 11 points and 5.9 rebounds per game last season.
Fox News' Ryan Morik contributed to this report.