Zoe Saldaña has starred in three successful film franchises: " Avatar ", " Guardians of the Galaxy » and » star trek "—however, when Taylor Sheridan approached her about directing her new TV series, "Special Ops: Lioness," she said no.
"I have ADD and I am dyslexic, so learning a lot of dialogue was always very daunting," Saldaña said in an interview before the beginning of the actors' strike. "I never thought I would get to be a part of (projects) where dialogue and writing are more important to the whole story. .. I tend to run away from it. I have a hard time concentrating, which is why the action genre has always appealed to me."
She says that Sheridan called her and was very complimentary, adding that he was writing a character with her in mind. As exciting as the project seemed, it happened.
«I read the pilot, loved it so much I freaked out and walked away.»
A year later she was in Italy filming the «From Scratch» limited series and found herself once again thinking about Sheridan's offer and bringing it up with her husband.
"I guess I was sick of him always mentioning the show and not doing anything about it. He was like, 'Just call him, just text him. And the thing about Taylor is if he's busy and it's not something he considers important, he won't call you back for weeks. If it's really something he really wants to hear, he calls back in a matter of seconds, so that's exactly what he did.
"He said, 'I'm waiting for you. The script is still here. We haven't done anything with it. Please say yes.' And I did it,» Saldaña said.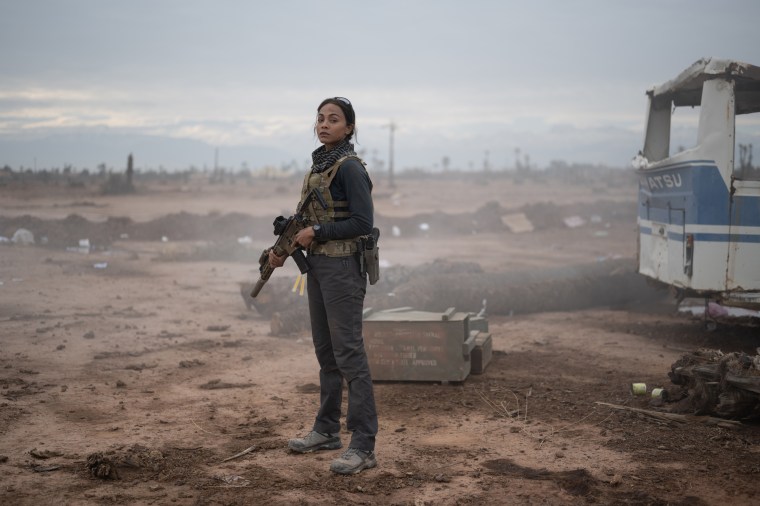 After that initial trepidation about taking on the role, Saldana says her admiration for Sheridan's work has only grown. She wrote each of the show's eight episodes.
"I have great respect for someone who really believes in what they do," he said. "Now, knowing him a little more, he is very confident in his writing. And that can put people off (but) I tend to support and revere people who know who they are. If this is your strength, then own it, protect it. And if you don't want to compromise, that's fine as long as we keep tuning in to your stories. Is working.»
"Special Ops: Lioness" premieres Sunday on Paramount+ and also stars Nicole Kidman, Morgan Freeman, Michael Kelly and Laysla De Oliveira. Saldaña plays Joe, a CIA agent who recruits de Oliveira's character to infiltrate a secret female spy program called Lioness.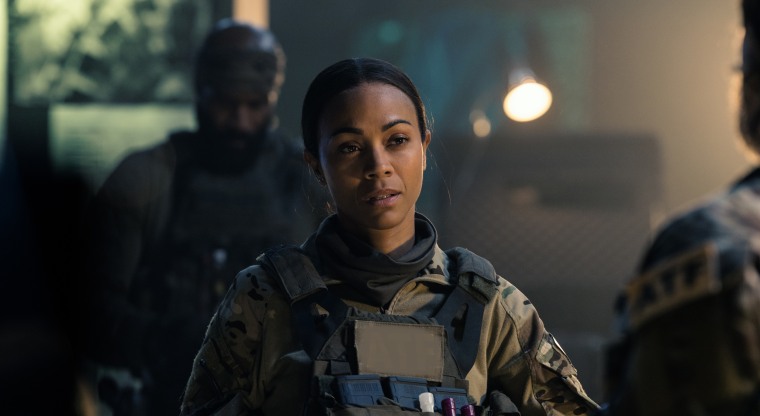 De Oliveira befriends women whose boyfriends or husbands have ties to terrorist organizations. Viewers will also see Joe struggle to balance his very demanding career and her home life as a wife and mother.
Saldana says the role has helped her appreciate under-the-radar special operations personnel. The program is based on the CIA's Lioness program.
"These people are no different than doctors. They wake up every day and give their lives to this profession in order to survive. I congratulate people like that. It is a selfless act. You are sacrificing your life for the good of others.»