William VanWhy says he was emotionally overwhelmed when he entered the mental health unit at Northwest Medical Center in Arkansas last year. Four days later, he was still in the closed unit but desperate to leave.
"He wasn't receiving any kind of medical care," VanWhy, 32, said.
Mental health patients in Arkansas can be held against their will for 72 hours if they are deemed to be a danger to themselves or others. But to keep them longer, a medical provider must file a court petition and obtain the consent of a judge.
No petition was filed in VanWhy's case, and his partner, with the help of a lawyer, was eventually able to obtain a court order for his release.
A few hours later, a deputy sheriff walked into the hospital with the warrant in hand and VanWhy's husband by his side. In the elevator, they met a nurse from his unit.
«I'm glad it's coming out,» the nurse said, according to body camera footage obtained by NBC News. «Don't repeat that.»
VanWhy was released about 20 minutes later. «Oh my God. You saved my life,» he told the officer, body camera video shows.
The man who ran the unit at the time, Dr. Brian Hyatt, was one of Arkansas's most prominent psychiatrists and the chairman of the board that disciplines doctors. But he is now under investigation by state and federal authorities investigating charges ranging from Medicaid fraud to false imprisonment.
VanWhy's release marked the second time in two months that a patient was released from the Hyatt unit only after a sheriff's deputy showed up with a warrant, according to court records.
"I think they were running a scheme to hold people as long as possible, bill their insurance for as long as possible before kicking them out the door, and then fill the bed with someone else," said Aaron Cash, an attorney representing VanWhy.
VanWhy and at least 25 other former patients have sued Hyatt, alleging that were held against their will in their unit for days and sometimes weeks. And Arkansas Attorney General Tim Griffin's office accused Hyatt of running an insurance scam, claiming to treat patients he rarely saw and then billing Medicaid with «the highest severity code on each patient,» according to a search warrant affidavit.
As the lawsuits mounted, Hyatt remained Chairman of the Arkansas State Medical Board. But resigned from the board in late May after Drug Enforcement Administration agents executed a search warrant at his private practice.
"I am not resigning because of any wrongdoing on my part, but so that the Board can continue its important work without delay or distraction," he wrote in a letter. «I will continue to defend myself in the proper forum against the false accusations made against me.»
Northwest Medical Center in Springdale "abruptly terminated" Hyatt's contract in May 2022, according to the attorney general's search warrant affidavit.
In April, the hospital agreed to pay $1.1 million in a settlement with the Arkansas Attorney General's Office. Northwest Medical Center was unable to provide sufficient documentation to justify the hospitalization of 246 patients who were being held at the Hyatt unit, according to the attorney general's office.
As part of the settlement, the hospital denied any wrongdoing.
"We believe the hospital staff complied in all respects with Arkansas law, which relies heavily on the treating physician's evaluation of the patient, including in decisions regarding involuntary admission," Aimee Morell, a spokeswoman for Northwest Health, said in a statement.
"While it is not our practice to comment on pending litigation matters, I can share that last spring, we took a number of steps to ensure the safety of our patients, including hiring new providers responsible for the clinical care of our behavioral health patients in early May 2022," added Morrell.
Hyatt, 50, has not been charged with any crime. Neither he nor his attorney responded to multiple requests for comment.
But his legal team provided a statement to Business in Arkansas last month.
«Dr. Hyatt continues to maintain his innocence and denies the allegations against him,» the statement read in part. «Despite his career as a prominent physician, Dr. Hyatt has become the target of an orchestrated attack on his character and service. He looks forward to defending himself in court.»
Arkansas Attorney General Tim Griffin declined to comment. «We have no additional details to provide at this time,» he said.
Charlie Robbins, spokesman for the US Attorney's Office for the Western District of Arkansas, said that the execution of a search warrant is "an important step in any long and ongoing investigation.
«In view of the fact that this investigation is still ongoing, we will not be making any further comment,» he said.
Medicaid bulk payments
Hyatt, a graduate of the University of Arkansas in Medical Sciences, was named medical director of Northwest Medical Center's behavioral health unit in January 2018.
The number of beds expanded from 25 to 75, and claims to Medicaid and Medicare, as well as private insurance, increased, according to the search warrant affidavit from the Arkansas attorney general.
Hyatt was paid $1,367 per day, according to a report prepared by the Arkansas attorney general's office. And at the same time he was also running his own private practice, Pinnacle Premier Psychiatry, in the town of Rogers, about 25 miles away, according to the attorney general's office.
The claims he submitted indicated that he conducted daily face-to-face assessments with patients at the hospital.
But a former staffer came forward in April 2022 and told state investigators that Hyatt was only on the floor with patients «for a few minutes each day and that Dr. Hyatt had no contact with the patients,» the affidavit says.
Investigators reviewed 45 days of surveillance footage from the facility and concluded that Hyatt entered a patient's room or interacted with a patient only 17 times, for less than 10 minutes total, according to the report prepared by the attorney general.
«Dr. Hyatt never had a single conversation with the vast majority of the patients under his care,» the affidavit reads.
Shannon Williams, 52, says she was one of those patients.
Williams, a Harrison nurse, was dealing with the death of her grandmother when she learned that her brother had died of covid abroad. The news pushed Williams, who worked in a Covid unit, into what she described as «crisis mode.»
She ended up in a hospital emergency room about 90 minutes from Springdale in February 2021. The next morning, she was transferred to the Hyatt unit after a doctor determined she was a danger to herself, according to medical records. (Williams maintains that she was not suicidal.)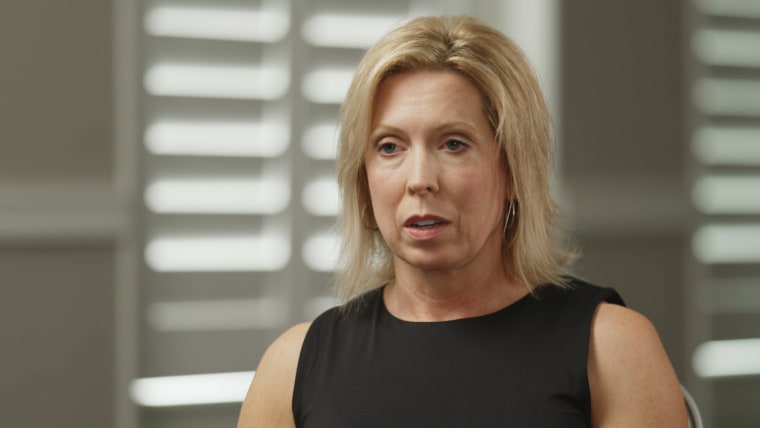 Upon arriving at the unit, Williams said she was stripped naked and injected with a sedative against her will.
«I was terrified,» Williams said.
She was held for five days, according to her medical records, despite, she says, her requests to leave.
"It was like I was in a prison," said Williams, a mother of three. «It was like a nightmare. If I cried, they threatened me again with more time.»
According to the search warrant affidavit, Hyatt's Medicaid claims dwarfed those of other psychiatrists in Arkansas.
From January 2019 through June 2022, Medicaid paid more than $800,000 to Hyatt facilities.
«Dr. Hyatt is clearly an outlier, and his claims are so high that they distort certain code averages for the entire Medicaid program in Arkansas,» the affidavit reads.
Medicaid uses a coding system to determine how much to pay providers: the highest codes bill the highest rates because those patients require more care.
It is common for a newly admitted patient to go into the higher severity code, suggesting that the person is unstable and dealing with a serious problem, and then progress to a lower code before being discharged.
But 99.95% of Hyatt's Medicaid claims came with the most expensive code, the affidavit says.
"According to the claims submitted by Dr. Hyatt and the non-physician providers working under his supervision, no patient treated in the behavioral unit located at Northwest Medical Center improved, at least not before the day of the patient's discharge," the affidavit reads.
mocking emails
Before coming to represent VanWhy, Cash had a strange interaction with Hyatt over a different patient.
In January 2022, Cash sent a fax to the hospital demanding the immediate release of his client, a patient named Karla Adrian-Caceres.
Adrian-Caceres had arrived at the unit the day before and was clamoring to leave, according to a lawsuit she filed in January 2023.
Adrian-Caceres's mother went to the hospital to pick her up, but was told her daughter would not be released, the lawsuit says. The next morning, Hyatt emailed Cash back, saying he would neither confirm nor deny that Adrian-Caceres was in his unit.
"Our facility is receiving your silly claims and defamatory comments regarding someone you claim to represent who is allegedly inside our facility," Hyatt said in the email, which was included in Adrian-Caceres' court filing.
Hyatt said it would only check to see if she was there if Cash got his client to sign a «release of information form.»
Cash responded four hours later with a court order demanding Adrian-Caceres's release.
Cash served the warrant on Adrian-Caceres's mother and she took her to the hospital, but the hospital still refused to release her daughter.
So Cash obtained a second injunction, and the judge ordered the sheriff's office to enforce it, according to his lawsuit.
An officer went to the facility with Adrian-Caceres' mother and secured her release, according to sheriff's office documentation obtained by NBC News.
The next morning, Hyatt sent Cash an email, mocking the colleges he attended.
"I guess this is what they teach at Poteau Junior College…sorry…Carl Albert State and Northeastern State University," Hyatt said in the email.
He ordered Cash to contact his lawyer. "You won't find it in your 'college' yearbook," he wrote.
When Cash heard from VanWhy's husband two months later, he didn't bother trying to get the patient discharged on his own.
"I went straight to the sheriff this time," Cash said.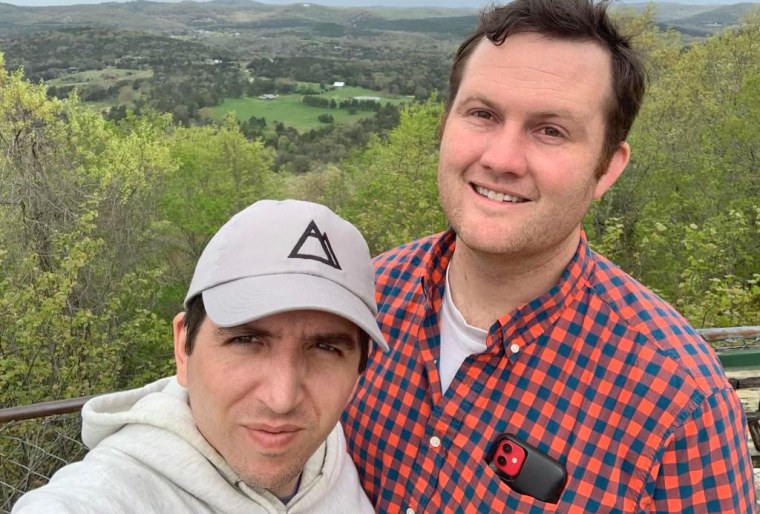 Cash said the patients he spoke with insisted they received virtually no care while confined to the Hyatt unit. These were people who were vulnerable and often in need of serious support or therapy, she said.
"Some of them needed help," Cash said. «And what they got was damage.»