Kevin Durant scored 31 points, Devin Booker added 30 and the Phoenix Suns defeated the Kawhi Leonard-less Los Angeles Clippers 112-100 on Saturday to take a commanding 3-1 lead in the first-round playoff series.
The Clippers, who lost Game 3 by five points, again went on a hot streak with Leonard watching from the bench. He has missed two games in a row with a sprained right knee. They also don't have Paul George, who hasn't played since March 21 with the same injury.
Russell Westbrook led the Clippers in the fourth quarter, scoring 14 points, including nine in a row, to twice pull his team within two points.
Westbrook finished with a game-high 37 points. Norman Powell added 14 points and Terance Mann had 13 off the bench.
CLICK HERE FOR MORE SPORTS COVERAGE ON FOXNEWS.COM
Game 5 is Tuesday in Phoenix.
As the fourth quarter ended, the Clippers ran out of gas.
Chris Paul, the 37-year-old former Clipper, scored 12 points in the quarter, hitting big jumpers from across the court every time LA threatened.
Paul finished with 19 points and nine assists. Booker had nine rebounds and seven assists. Deandre Ayton had 15 points and 13 rebounds.
At 34, Durant scored 11 points in the third as the Suns erased an early eight-point deficit.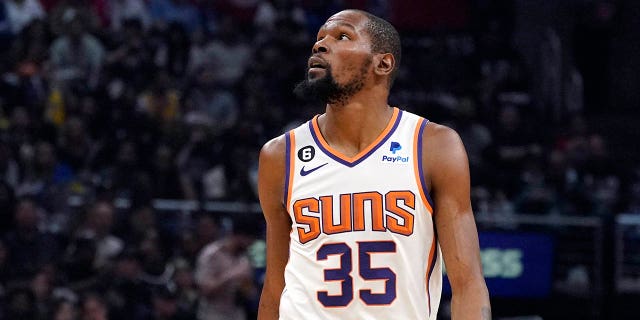 76ERS FULL SWEEP OF NETS WITH DOMINANT SECOND HALF
The Clippers scored nine straight points to lead off the third and take an eight-point lead. But Durant scored 11 points in the period, capped by a 3-pointer that sent the Suns leading 83-78 into the fourth.
The Suns trailed by 11 points early in the second when they outscored the Clippers 25-17 and led 48-47 at halftime.
Durant committed his third foul of the period, while Westbrook, Powell and Marcus Morris each already had two fouls for the Clippers.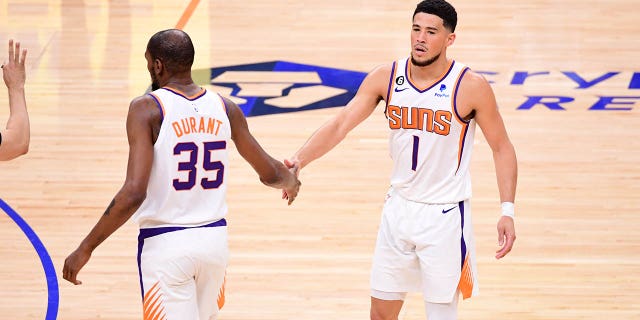 CLICK HERE TO GET THE FOX NEWS APP
TIPS
Suns: Cam Payne (low back pain) has yet to play in the postseason.
Clippers: Was outrebounded 49-33. … Bench outscored the Suns' reserves, 26-9.