Despite committing to remain in Ann Arbor, Jim Harbaugh reportedly still met with Denver Broncos owner Greg Penner last week.
Harbaugh announced that he would return to the University of Michigan despite being in talks with at least two teams.
The two sides discussed the Broncos head coaching job, but nothing materialized.
CLICK HERE FOR MORE SPORTS COVERAGE ON FOXNEWS.COM
Penner flew to Michigan to meet with Harbaugh for an in-person conversation: Harbaugh's first conversation with Denver had been virtual.
In that video chat, Harbaugh told the Broncos that he was pulling out of the race, but that Penner and general manager George Paton still made the trip. ESPN reported.
Harbaugh also reunited with the Minnesota Vikings after last season, saying he would no longer pursue opportunities in the NFL, describing it as «something unique.»
"I love the relationships I have at Michigan: coaches, staff, families, administration, President Santa Ono, and especially the players and their families," Harbaugh said in his Jan. 16 statement. "My heart is in the University of Michigan. I once heard a wise man say: 'Don't try to be happy, happy.' Go Blue!»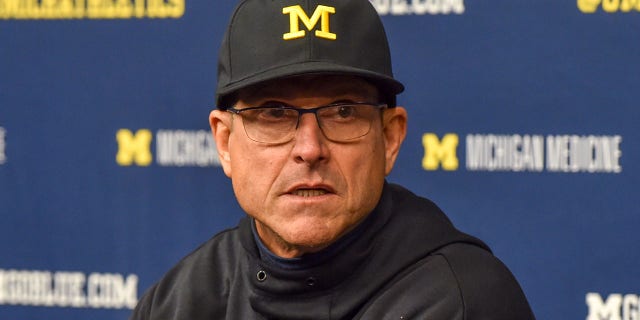 Michigan lost the Peach Bowl to TCU in the College Football Playoff semifinals, and TCU will face Georgia in the national championship game on Monday. It was the second straight CFP appearance for Michigan.
Harbaugh is 51-17 since joining Michigan in 2015. Including his stops at Stanford and the University of San Diego, his college head coaching record is 74-25. During his four seasons with the San Francisco 49ers, he went 44-19-1, winning three straight NFC championships and the 2013 Super Bowl, which he lost to his brother John and the Baltimore Ravens.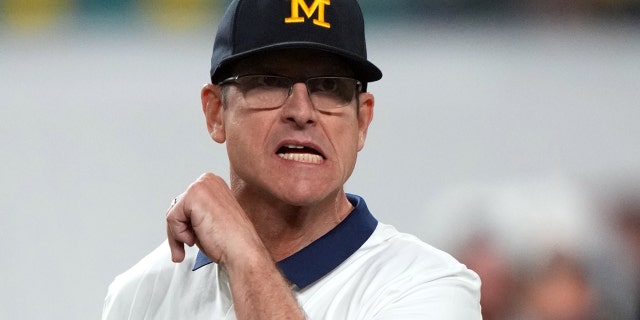 CLICK HERE TO GET THE FOX NEWS APP
The Wolverines, despite back-to-back Big Ten titles, have lost six straight bowl games under Harbaugh.