The parents of the 25-year-old gunman who killed five people in a downtown Louisville bank this month have a message for the families of their son's victims.
«We're so sorry. We're heartbroken,» Lisa Sturgeon, Connor Sturgeon's mother, told NBC News' Savannah Guthrie in an exclusive «TODAY» interview. «I wish we could undo it, but we know we can't.»
Read more about this story at NBCNews.com and watch the full interview Thursday on "TODAY" at 7 am ET/6 am CT
Connor Sturgeon was an employee of the Old National Bank on East Main Street, where he opened fire with an AR-15-style rifle during a board meeting on April 10, killing five people, including a friend of Kentucky Governor Andy Beshear, and wounding eight others.
Authorities identified the five slain as Josh Barrick, 40; Deana Eckert, 57; Tommy Elliott, 63; Juliana Farmer, 45; and Jim Tutt, 64.
Two of the eight people who were injured were police officers, including Nikolas Wilt, who is still recovering from a gunshot wound to the head.
Police officers arrived within three minutes, exchanged fire with Connor Sturgeon and killed him, interim Police Chief Jacquelyn Gwinn-Villaroel said.
The violence sent shockwaves through Louisville and across the US, where mass shootings in everyday places have become sickeningly common. The bloodshed in Louisville took place just 14 days after a 28-year-old shot and killed six people at a Christian school in Nashville, Tennessee.
In a statement issued the day after the bank shooting, the Sturgeon family said Connor had «mental health challenges» that they were trying to address. But he showed no signs of violence, they said.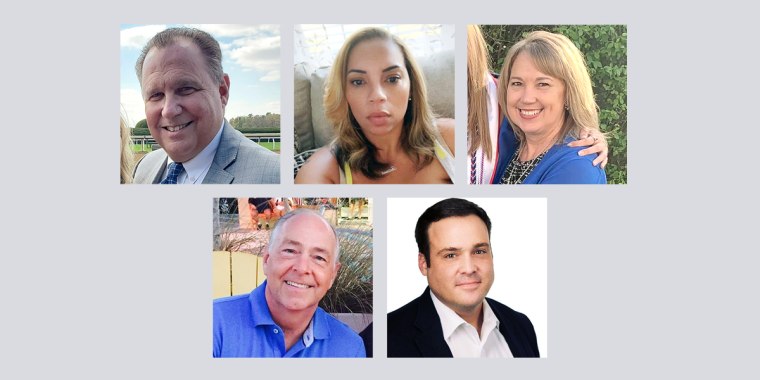 Louisville authorities have released several 911 calls, including one from Lisa Sturgeon. She said her son had a gun and was headed to the bank. She had received a phone call from her son's roommate, which she was concerned about.
"I need your help," Lisa Sturgeon told the 911 operator.
But when Lisa Sturgeon made the call, Connor Sturgeon was already on the bench.
If you or someone you know is in crisis, please call 988 to reach the Suicide and Crisis Lifeline.
You can also call the network, formerly known as the National Suicide Prevention Lifeline, at 800-273-8255, text HOME to 741741, or visit SpeakingOfSuicide.com/resources for additional resources.