Atlanta Hawks star Trae Young was sent to the showers early during the team's 143-130 win over the Indiana Pacers on Saturday night.
The incident occurred in the third quarter with the Hawks and Pacers tied at 84. Hawks coach Quin Snyder called a timeout. Young bounced the ball and then delivered a hard chest pass to referee Scot Wall. The referee caught the ball and Young was given a technical foul and sent off.
CLICK HERE FOR MORE SPORTS COVERAGE ON FOXNEWS.COM
The scuffle occurred after a 3-pointer was disallowed because Young tripped Aaron Nesmith. It was Young's 15th technical foul of the season and one more will result in a one-game suspension.
«It's a play he can't make,» Snyder said after the game. «I told him that. He knows it.»
Young finished with 14 points, five assists and three rebounds.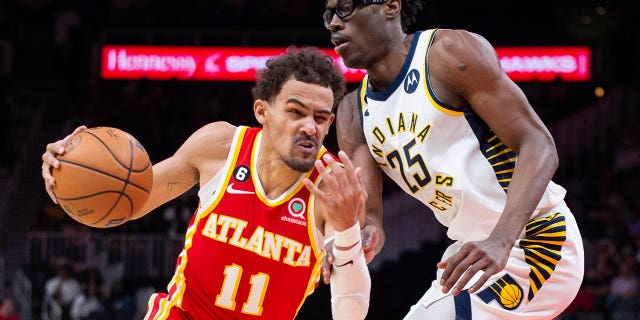 BEN SIMMONS 'PROBABLY' WILL NOT RETURN THIS SEASON, SAYS NETS COACH
John Collins had 21 points and three assists while Dejounte Murray added 20 points and 12 assists. Murray commented on the team's ability to stay focused despite losing Young.
«We didn't let it go negative,» Murray said. «We turned it into a positive and we got the win.»
Atlanta improved to 37-37 on the year and Indiana fell to 33-42.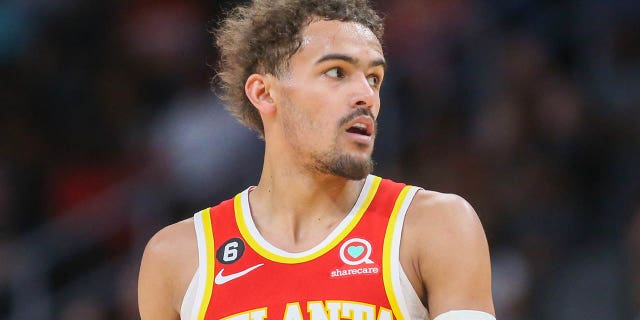 CLICK HERE TO GET THE FOX NEWS APP
With a handful of games remaining in the season, Atlanta is eighth in the Eastern Conference, while Indiana is 12th, and just three games out of the final seed for the tournament entry.
Associated Press contributed to this report.