Dan Orlovsky played in the NFL from 2005 to 2015 and became the butt of the joke at one point when he ran out of the back of the end zone as a quarterback for the Detroit Lions.
After his playing days ended, Orlovsky became a respected NFL analyst on ESPN and has made breakdowns of certain plays easy to read. However, on Tuesday he raised eyebrows and ignited a debate about post-shower towel etiquette.
CLICK HERE FOR MORE SPORTS COVERAGE ON FOXNEWS.COM
Orlovsky responded to a tweet from Baltimore Ravens cornerback Marlon Humphrey about taking a shower. Humphrey made a good point about having a full body dryer to dry off instead of a towel.
«I want to be able to shower and then have a full body blow dryer dry me. Boom. No towel. How hasn't someone created this yet?» the Ravens player wrote.
Orlovsky chimed in and wrote that he was weirder than him, to which Humphrey asked if anyone really liked towels.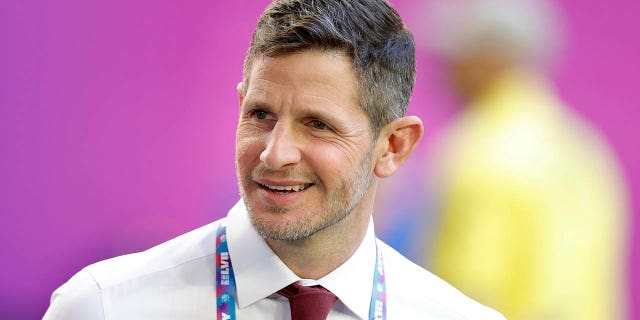 SAINTS LAND NFL CURRENT TOUCH LEADER ON 3-YEAR CONTRACT: REPORT
This is where things took a turn.
«How many times do you use a towel pole shower until you throw it on your clothes? I use about 30 times until it comes in,» Orlovsky wrote. «And no, I agree, but the air better be HOT.»
Then came the shots.
Orlovsky excelled at UConn before the Lions selected him in the fifth round of the 2005 NFL Draft.
He played for the Houston Texans, Indianapolis Colts and Tampa Bay Buccaneers before ending his career with Detroit in 2015.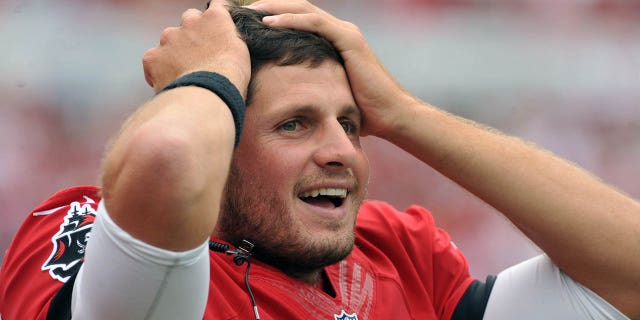 CLICK HERE TO GET THE FOX NEWS APP
In 26 career games, Orlovsky had 3,132 passing yards and 15 touchdown passes.