The Indianapolis Colts have reportedly informed veteran quarterback Matt Ryan that he will be released after just one season with the organization, according to NFL Network.
Ryan would have counted $35 million against the salary cap in 2023, and the Colts will lose money on this move. While the move will give the Colts $17.2 million in salary cap savings, it will also represent an $18 million dead blow.
It was a tumultuous season for the Colts, who fired head coach Frank Reich mid-season and replaced him with first-time head coach Jeff Saturday in an interim role.
CLICK HERE FOR MORE SPORTS COVERAGE ON FOXNEWS.COM
With Stane Steichen on board, the offensive-minded head coach is looking for some change after Ryan struggled to make it all work at Indy.
Ryan was the guy Reich entrusted with leading the Colts to the playoffs after they missed out on 2021 following a Week 17 loss to the Jacksonville Jaguars. Carson Wentz was the team's quarterback at the time, and he was traded to the Washington Commanders to make room for Ryan.
COWBOYS ACQUIRE 5-TIME PRO BOWLER STEPHON GILMORE TO STRENGTHEN HIGH SCHOOL: REPORTS
In his 15th NFL season, Ryan went 4-7-1 as a starter, passing for 3,057 yards, his fewest production since his second season with the Falcons in 2009. Ryan also threw for 14 touchdowns and 13 interceptions. He was second in the league in total turnovers with 18, behind Buffalo Bills QB Josh Allen's 19.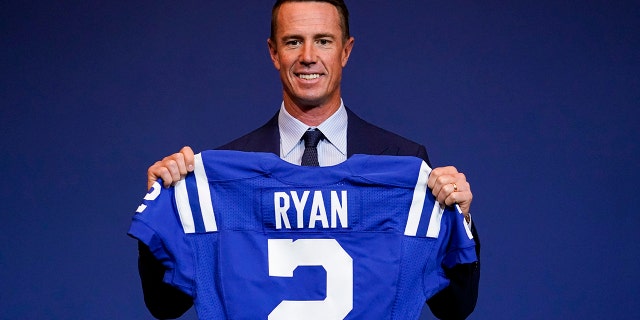 The question now is if Ryan is hanging up his shoes after 15 years in the league.
Teams in need of quarterbacks are dwindling around the league after the Las Vegas Raiders (Jimmy Garoppolo), Carolina Panthers (1st overall pick Andy Dalton) and Falcons (Taylor Heinicke) signed a caller.
Ryan, 37, won the AP Offensive Rookie of the Year award in 2008, followed by the 2016 MVP and Offensive Player of the Year Award. Ryan has also been named to four Pro Bowls and one All-Pro team, and ranks seventh all-time in passing yards with 62,792.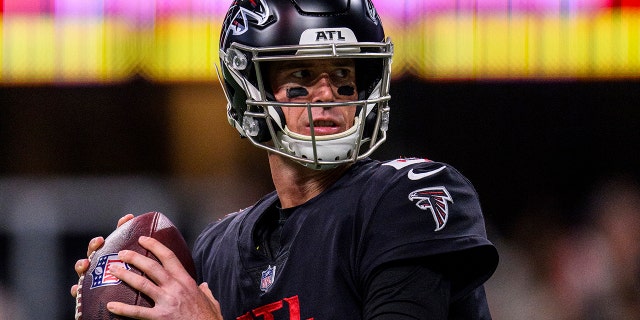 CLICK HERE TO GET THE FOX NEWS APP
Ryan, a product of Boston College, was Atlanta's third overall pick in the 2008 NFL Draft.