The death toll among followers of a Kenyan cult who believed they would go to heaven if they starved to death has risen to 89, Home Secretary Kithure Kindiki said on Tuesday, calling for the group's leader to spend the rest of his life in prison.
The number of victims has risen steadily in recent days as authorities carried out exhumations of mass graves found in an 800-acre area of ​​the Shakahola forest in eastern Kenya, where the self-proclaimed Good News International Church was located.
Most of the dead were recovered from shallow graves, while a small number were found alive and emaciated, but later died.
«In addition to the number that was given yesterday of 73, we have been able to discover another 16 bodies so far, bringing the total to 89,» Kindiki told reporters at the scene.
News videos showed mud huts with thatched roofs, scattered among clumps of thorn bushes.
Footage broadcast by privately owned Citizen Television showed one of the rescuers, an emaciated woman, screaming at rescuers, asking them to kill her.
Exhumation sites were cordoned off and teams of men, some wearing white protective coveralls and masks, could be seen carrying away bodies wrapped in blue and white body bags.
Kindiki said three more people had been rescued alive, bringing the total number of survivors found so far to 34.
«We pray that God will help them overcome the trauma, help them recover and tell the story of how once a fellow Kenyan, a human being, decided to hurt so many people, without a heart, hiding under the Holy Scriptures.» he said.
The death toll could rise further. The Kenya Red Cross said more than 200 people had been reported missing at a search and advice desk it set up at a local hospital.
Cult leader Paul Mackenzie was arrested on April 14 following a tip and 14 other cult members are in custody, according to police. Kenyan media reported that Mackenzie refuses to eat and drink.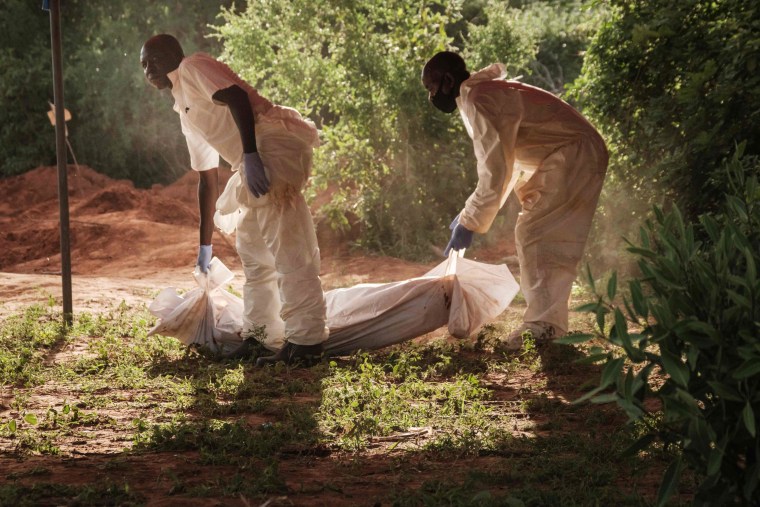 "We don't expect Mr. Mackenzie to get out of jail for the rest of his life," Kindiki said, adding that anyone who helped him dig graves or dispose of bodies must also face the harshest penalties under the law.
Reuters was unable to reach any attorney or representative for Mackenzie.
Kenya's Office of the Director of Public Prosecutions said preliminary investigations showed the suspects may have committed crimes including murder, radicalization and threats to public safety.
"The government admits that this should not have happened," Kindiki said, describing the events in the Shakahola forest as a turning point in the threat posed by religious extremism.
"But the government that I represent here wants to assure the nation of Kenya that nothing like this will ever happen (again). It will not happen.