The 15-year-old teenager who shot Brian Robinson of the Washington Commanders pleaded guilty to armed robbery of the running back and manslaughter in the murder of another 15-year-old boy.
The shooter, whose name has not been released, said he was trying to steal Robinson's Dodge Charger SRT Hellcat in August and «gone wrong.»
CLICK HERE FOR MORE SPORTS COVERAGE ON FOXNEWS.COM
«I was trying to rob a man for a Hellcat, and it backfired. I wasn't thinking,» the teen told police, according to prosecutors.
Robinson was shot in the knee and hip on August 28 after fighting with another boy, who was 16 at the time. He was taken to a nearby hospital for treatment of his non-life-threatening injuries and was released from the hospital one day after the shooting.
The running back missed four games, making his NFL debut in Week 5 against the Tennessee Titans.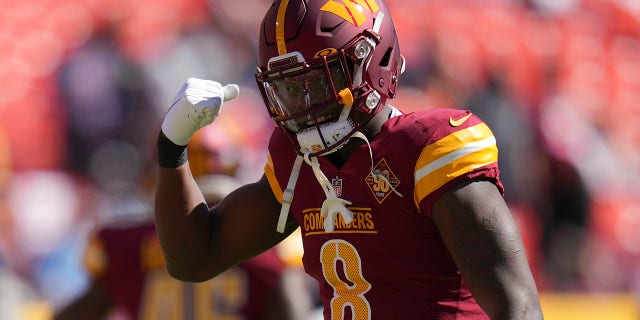 COWBOYS' DAK PRESCOTT, GIRLFRIEND NATALIE BUFFETT SPLIT: REPORT
The shooter was later involved in the shooting death of andre robertson in October in Northeast DC
The boy was 14 years old when both crimes occurred. He remains in a juvenile rehabilitation facility and his sentencing is scheduled for March 8.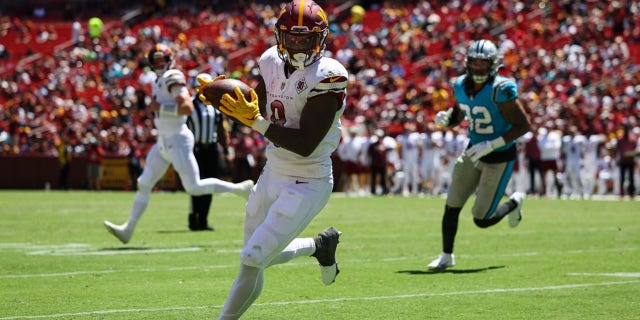 CLICK HERE TO GET THE FOX NEWS APP
In his 12 games, Robinson rushed for 797 yards on 205 carries and made nine receptions for 60 yards. He scored three total touchdowns: two on the ground and one receiving. He was a third-round pick out of Alabama.