Rumors of the Oakland A's moving to Las Vegas are about to come true.
The A's have purchased 49 acres of land in southern Nevada and are looking to call Las Vegas home by 2027 after playing in the Bay Area since 1968.
Despite disappointing recent seasons and poor attendance, the franchise has a rich history, including in Oakland. Since moving to California, the team has four World Series championships, 17 division titles and six retired numbers.
One of those retired numbers belongs to Dave Stewart, who spent eight of his 16 seasons in Oakland.
CLICK HERE FOR MORE SPORTS COVERAGE ON FOXNEWS.COM
Stewart finished fourth or better in Cy Young voting for four seasons, all consecutive in Oakland, and was part of the team that reached three consecutive World Series, winning in 1989.
Stewart understands the move but says it's disappointing.
«My reaction is from a fan's point of view, frankly, not the kind that wore the uniform. I was a kid growing up in the Bay Area a few blocks from the Coliseum. I saw the first game played at the Coliseum.» Stewart said. TMZ Sports.
«It's heartbreaking to see this happen. As a fan, as a player in the organization, I just don't know how the city of Oakland can recover from losing the A's, losing the [Las Vegas] raiders and the [Golden State] Warriors».
However, he understood that it is a business, and the owner, John Fisher, has almost no choice due to a lack of support from city officials.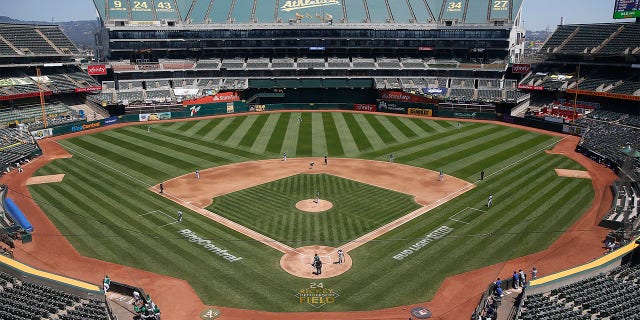 «Even though it's heartbreaking, sometimes you just have to make the decision that puts you in a position to be successful in the future,» Stewart said.
The Warriors returned to San Francisco in 2019 and the Raiders moved to Las Vegas in 2020. A city that once had three sports teams will soon have zero.
That is unfathomable for Stewart.
FORMER A'S STAR REGGIE JACKSON TEARS OAKLAND CITY DOWN AS THE ATHLETICS PREPARES TO MOVE TO LAS VEGAS
«We'll cross our fingers and keep praying that some kind of last-minute miracle keeps the A's in Oakland,» he said.
A's president Dave Kaval told the Las Vegas Review-Journal a $1.5 billion investment, 30,000 seat baseball stadium with a partially retractable roof it would be built on the land the franchise purchased.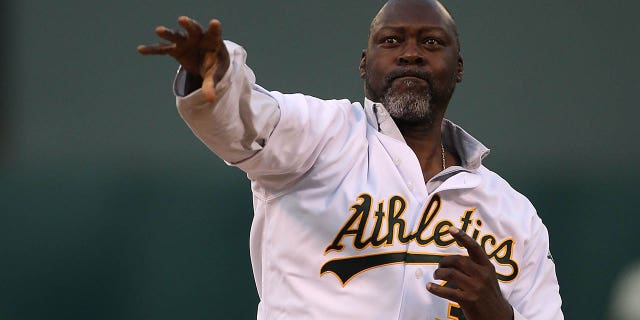 «For a while we were on parallel paths (with Oakland), but we've turned our attention to Las Vegas come to an agreement here for the A's and find a long-term home,» Kaval told the Review-Journal on Wednesday. «Oakland has been a great home for us for more than 50 years, but we really need this 20-year saga to complete, and we believe there is a way here in southern Nevada to do it.»
CLICK HERE TO GET THE FOX NEWS APP
The A's are 4-16 and on their way to 32 wins this season.