Two commanders of the military unit where alleged leaker Jack Teixeira worked have been suspended, the Air Force said Wednesday.
The commander of the 102 Intelligence Support Squadron, as well as a detachment commander, were suspended, according to Air Force spokeswoman Ann Stefanek.
The suspensions were made «pending further investigation into the unauthorized release of classified information,» the Air Force said.
The announcement comes nearly two weeks after Teixeira, a member of the Massachusetts Air National Guard, was arrested in connection with investigating classified documents that were leaked online.
Teixeira, a 21-year-old Airman 1st Class, was assigned to the 102nd Intelligence Wing at Otis Air National Guard Base in Massachusetts. He was arrested on April 13 and has been charged with possession of classified documents related to national security and possession of national defense materiel.
Teixeira is alleged to have used the online forum Discord to share the leaked information with his small community of friends online and to have taken photos of paper documents he may have smuggled out of a secure facility.
Many of the more than 50 leaked documents obtained by NBC News were labeled «Top Secret,» the highest level of classification. They reveal details of US spying on Russia's war machine in Ukraine and secret assessments of Ukraine's combat power, as well as intelligence on US allies, including South Korea and Israel.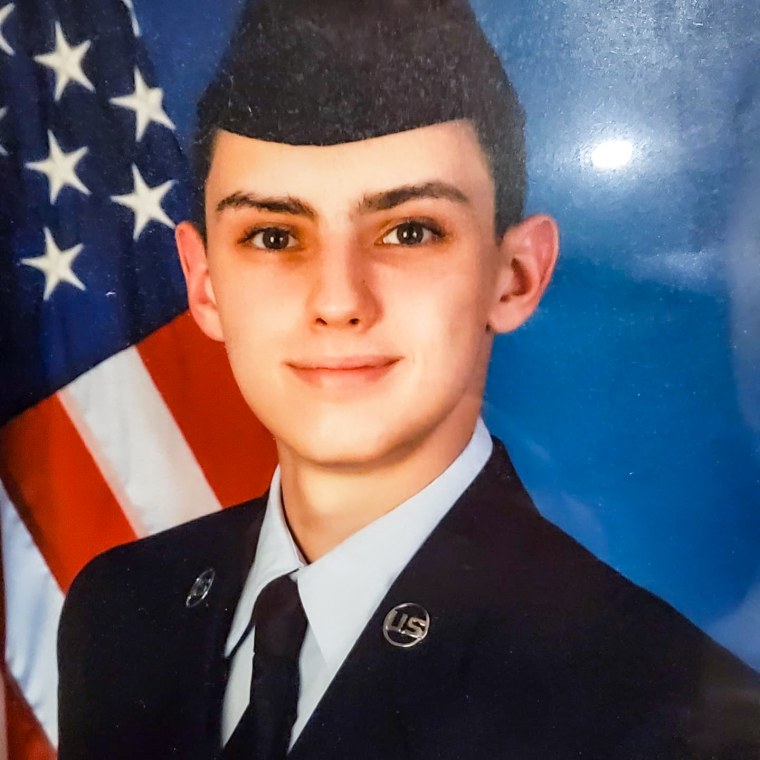 The commander of the 102 Intelligence Support Squadron who was suspended was not identified in the Air Force statement Wednesday.
The detachment commander who was suspended was in charge of overseeing administrative support for Airmen in the unit, the Air Force said.
«Commanders are taking appropriate action as information becomes available,» the Air Force said. «All suspensions are temporary pending further investigation.»
Teixeira was a cyber defense operations officer and had been granted top-secret security clearance in 2021, according to an FBI affidavit filed in the criminal case against him.
The incident has raised questions among Washington lawmakers about who has access to classified materials and security measures.
The Air Force halted the 102nd Intelligence Wing's intelligence mission last week while the service's inspector general investigates. Defense Secretary Lloyd Austin has ordered a review of how classified information is handled and secured.
Teixeira has yet to plead guilty in the criminal case, according to court records.
A detention hearing was delayed at the request of his lawyers and is scheduled for Thursday.