The Green Bay Packers were ready to move past four-time MVP and future Hall of Famer Aaron Rodgers.
The end of their relationship, from the outside, seemed to turn sour when the Packers drafted quarterback Jordan Love in the first round of 2020.
Rodgers, of course, responded by winning back-to-back MVPs, but he and the Packers couldn't get back to the Super Bowl, which they haven't done since 2011.
Rodgers says there are no hard feelings towards his former team.
AARON RODGERS TALKS ABOUT CHANGING HIS NFL UNIFORM NUMBER WHILE JOINING THE JETS: '12 FOR THE JETS IS JOE NAMATH'
«I really, really, and I hope you listen to my heart here, I have no bitterness, resentment or victim mentality for anything that has happened in Green Bay in the last two months,» he told ESPN New York.The Michael Kay Show."I have nothing but love and gratitude for everything we have accomplished in 18 years. The amazing memories. The friends I have. The amazing people I've met outside of the team in the city.
«I just have nothing but love and gratitude for that team. I totally understood that all good things come to an end. And whether or not they wanted to admit it at the start of the offseason, which they really didn't, it felt like like they were ready to move on and frankly so was I. It was the best for both of us…
«I have a lot of things to motivate me, and none of it is any kind of revenge, bitterness or frustration toward the Packers. I have nothing but love and gratitude for them.»
Rodgers spent 18 seasons with Green Bay and gave the city and its fans a farewell message Tuesday night.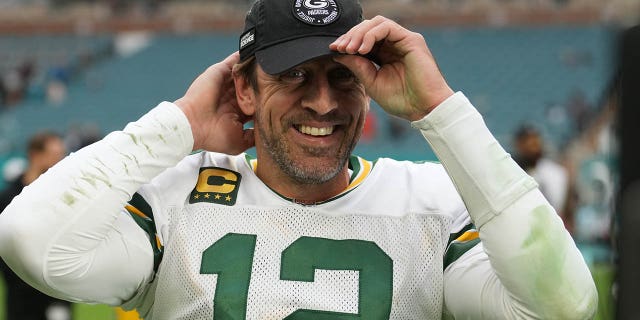 «I'm not sure it's possible to fully express the gratitude I have towards the [Packers]our amazing fans, the state of Wisconsin, the thousands of players I've come across, the amazing men and women who work for the organization, and the amazing people I've met along the way, in a post with 10 photos. , but I hope you read this and feel my heart and soul, full of love, joy and peace for my time in green and gold.» Rogers wrote.
CLICK HERE FOR MORE SPORTS COVERAGE ON FOXNEWS.COM
«I grew up in Green Bay, was drafted at 21, fell in love with the game, met some lifelong friends and has memories to last a lifetime. I'm grateful to the late Ted Thompson for drafting me, for my head coaches, especially the 13 year olds with [Dallas Cowboys head coach] Mike McCarthy, and the last 4 with Matt LaFleur…
«To the fans, THANK YOU, you made every exit from the tunnel special, every home game magical, and I was honored to be your QB. To my teammates, I love you all and am grateful for the moments in and off the court that brought us closer, I played with legends, I played with friends, thank you for believing in me and always supporting me…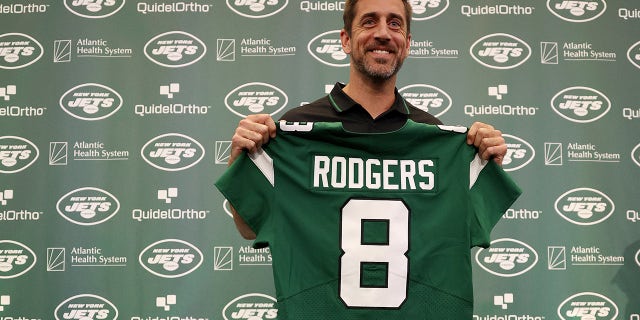 CLICK HERE TO GET THE FOX NEWS APP
«I will see you again Green Bay, you will always have my heart.»